BJP to drag Trinamool Congress to court for using PM's 'morphed' images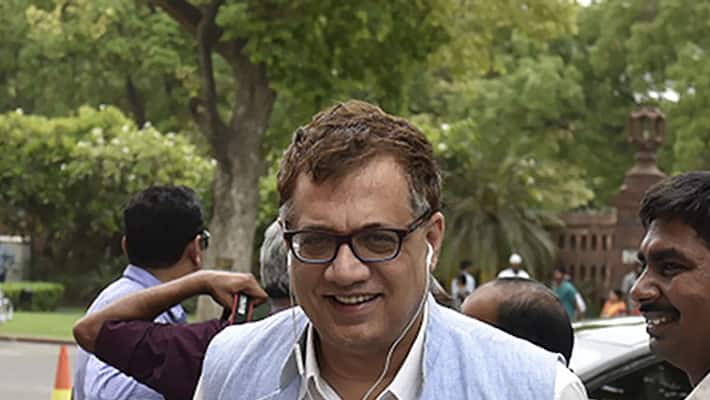 Alleging that Kolkata Police was going slow on its complaint, BJP today said it will seek legal action against Trinamool Congress spokesperson Derek O'Brien and other party leaders for using "morphed" photographs of Prime Minister Narendra Modi.
Referring to a letter from Lalbazar Police Headquarters, state BJP Vice-President Joy Prakash Majumdar alleged police were not taking action against O'Brien and only buying time.
BJP had lodged a complaint on April 24 in connection with the matter. A letter from Officer-In-Charge of Cyber Crime Cell to BJP yesterday said "legal opinion is being obtained" on the complaint lodged by the party.
Alleging that police were going slow as the matter pertains to the leaders of ruling party, Majumdar asked, "whether a legal opinion was taken when Jadavpur University professor Ambikesh Mahapatra was arrested for forwarding a graphic containing photographs of Chief Minister Mamata Banerjee".
"We will not go Lalbazar anymore. We are taking the matter to court. The case will be filed by the end of this week or (by the) beginning of next week," Majumdar said.
The BJP leader questioned as to why police did not impound the computer, through which the morphed photographs were circulated, and other equipment.
Last Updated Mar 31, 2018, 6:53 PM IST