Kolkata fumes after Mamata attacks EC-appointed top cop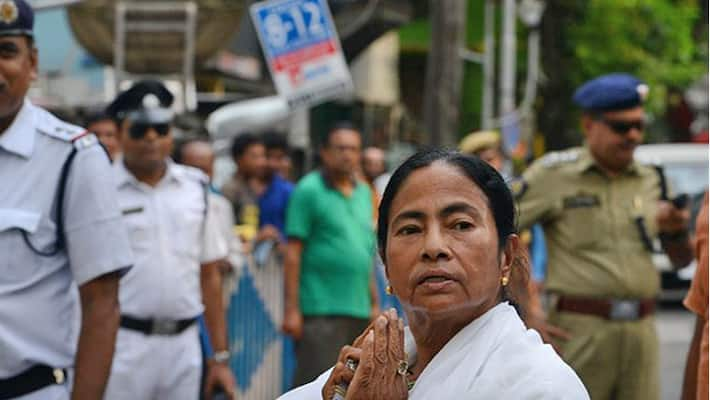 Though Kolkata's new police commissioner Soumen Mitra has won near universal praise for ensuring trouble-free elections, he seems to have angered Mamata Banerjee
 
 
Mitra was appointed by the Election Commission of India (EC) after former Kolkata police commissioner Rajeev Kumar was transferred over allegations of bias from the Opposition. Mitra has been strict in making sure troublemakers stay away from election booths and are not able to create any trouble even away from polling stations.
 
Bengal CM Mamata Banerjee's tirade against Mitra came on Sunday when she pointedly accused the top cop of being high-handed. At an election rally at Chandipur in East Midnapore, around 110km from Kolkata, she said, "If someone is given responsibility for just 15 days and starts thinking their life's dream of wearing a gold crown will be fulfilled, that is the biggest mistake."
 
Read More: Business not usual in Didi's Bengal
Although she took no names, that she was alluding to Mitra was crystal clear because the police commissioner had been appointed by the EC a little over a fortnight ago and the poll process is on for another 20 days. Results for the Bengal assembly election will be declared on May 19 and the last phase of polling is on May 5, when 25 seats, including 16 from East Midnapore, will go to the polls.
 
She criticised the state police and central forces for shutting down a club in her constituency, Bhowanipore in south Kolkata.  "I had elections yesterday (Saturday). But I saw to my utter surprise that the police had locked up an important club in my locality. This club was founded before Independence."
 
On Friday, the police had shut down several clubs in South Kolkata after crude bombs were found on the premises, or in the vicinity, of two of them, including one in Bhowanipore.
 
Read More: Now, 'summer heat' responsible for poll violence in Bengal
Banerjee said, "Central forces, along with some weak local police, were used to terrorise people. It was as if a curfew had been clamped as they do during riots. Why were prohibitory orders under Section 144 CrPC imposed during the polls?"
 
She even issued threats. "But keep in mind that those who are doing all this will have to suffer in the coming days."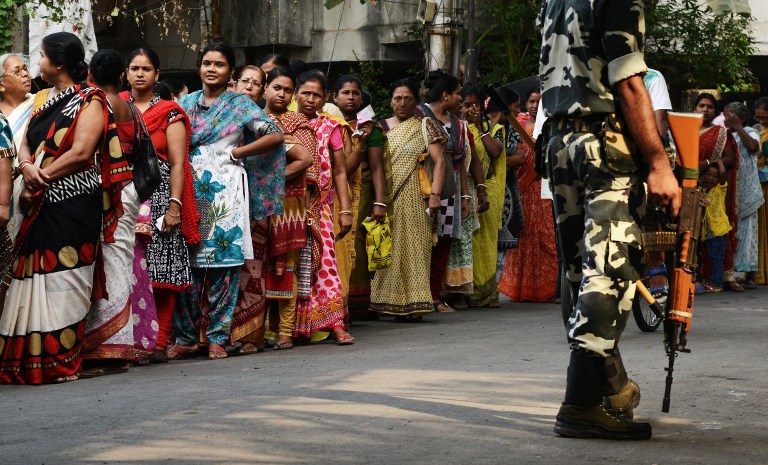 Earlier, political analyst Rajat Roy had told Asianet Newsable that the Trinamool probably did not expect the state police and administration to turn suddenly neutral. "They [the Trinamool] are panicking. Their violent actions stem from fear. This is indicative of the ruling party losing power. They have already lost their grip on the state police and administration."
 
Intelligentsia in Kolkata appeared outraged by her remarks. Sanatan Dinda, a well-known Kolkata-based artist, was critical of Banerjee's speech. He told Asianet Newsable, "Because of strict action from the EC, Banerjee hasn't been able to use force during the election. The police and state administration, whom she refers to as 'amader lok' (our people) have deserted her. Now that the police are working on their own, without the influence of her party, she is scared. What she said was unethical, to say the least."
 
Dinda had got a rude shock on April 12 when police barged into the Academy of Fine Arts where an exhibition was on. He had put up a video installation of the recent flyover collapse in central Kolkata, in which at least 23 people were killed. "The police asked us to shut down the exhibition. When we asked why they couldn't give a coherent explanation. We asked them who had complained to us and it transpired that some Trinamool men who associated with the Academy had done so," Dinda said.
 
Read More: Does BJP stand a chance in Bengal? Not!
He added that artists all over the state had been insulted and they would protest after the last of polls on May 5.
 
"Banerjee has been threatening everyone; now it's the police. But she won't be able to do anything. The fear in people's minds is now gone. Voting will continue peacefully," said Dilip Ghosh, BJP state president of Bengal.
 
The BJP sent a delegation to the EC on Monday evening to complain against Banerjee's "unethical remarks" at Chandipur in East Midnapore.
 
Om Prakash Mishra, a Congress leader and professor of international relations at Jadavpur University, told Asianet Newsable, "Banerjee is accustomed to the police and administration toeing her line. She did not expect the cops to turn neutral. That is why she is talking in many languages. She even says she will see to it that those who have gone against her party are brought to book."
 
Meanwhile, the EC asked the district magistrate of East Midnapore to send them recordings of Banerjee's speech at Chandipur. "We will be sending all the footage to the EC office in Delhi," Dibyendu Sarkar, additional chief electoral officer, told Asianet Newsable.
Last Updated Mar 31, 2018, 7:07 PM IST