Mamata lashes out at opposition after sweeping W Bengal poll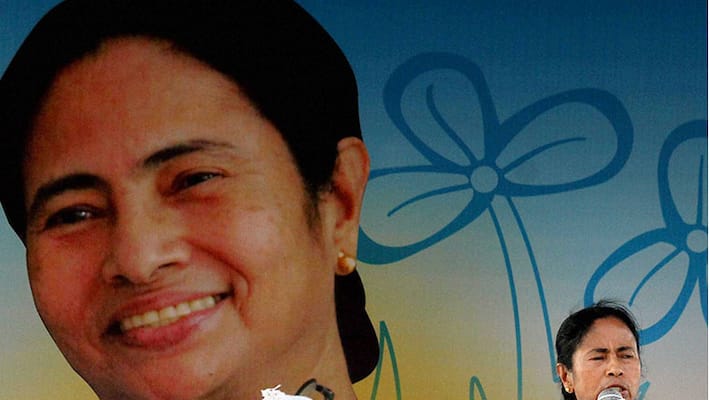 Thanking the people for the "unprecedented victory", Banerjee said politics in the state had hit a "historic low" during the elections and there should be a "Laxman Rekha" to maintain decency in public discourse.
"It is an unprecedented victory despite a joint opposition unleashing violence. I thank the people of Bengal from the bottom of my heart for keeping their faith in Trinamool Congress.
The opposition had spun a web of lies which has been rejected," Banerjee said addressing a press conference.
The TMC is all set to retain power as the party was leading in 211 of 294 seats. The Left and Congress were ahead in 75 seats while BJP in 7.
Asked whether she harbours hope of a prominent national role in the 2019 Lok Sabha polls, she said she was a "less important person", adding "I love my country and my motherland."
About TMC's equation with BJP, she said, "We have ideological differences but we will always support issues that are beneficial to the people."
She also said the TMC would support GST Bill in Parliament as promised earlier.
Terming the alliance between Congress and CPI(M) a "blunder", she said when "ideology is lost, everything is lost. People of West Bengal have rejected attempts and conspiracies to mislead them."
"TMC is not communal like BJP and we take all religions together," she said.
Banerjee said the socio-economic development of the downtrodden people will be her priority and claimed there was no corruption in Bengal as is the rumour being "spread by a section of the media with vested interests".
Banerjee said she will take oath on May 27.
Last Updated Mar 31, 2018, 6:57 PM IST