Uttar Pradesh journalist Vikram Joshi who was shot in Ghaziabad dies
Uttar Pradesh journalist Vikram Joshi, who was shot at by unidentified men in Ghaziabad near Delhi late Monday night, succumbed early Wednesday (July 22).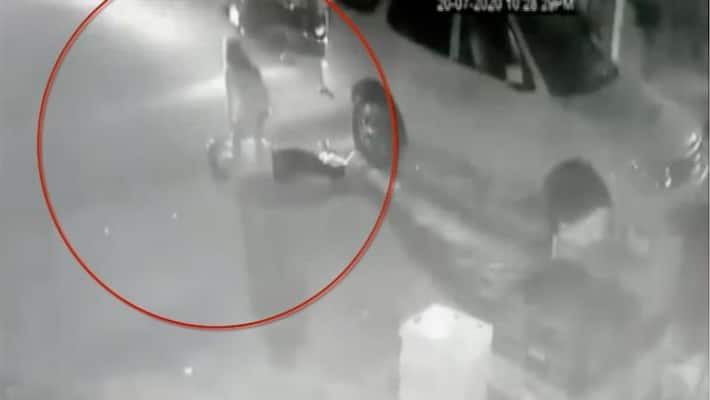 Ghaziabad: Uttar Pradesh journalist Vikram Joshi, who was shot at by unknown miscreants near his residence in Vijay Nagar, Ghaziabad on June 20, breathed his last at a hospital, doctors said on Wednesday (June 22).
The doctor monitoring Joshi said that the veins in the journalists' head had got badly damaged due to the bullet injury.
Meanwhile, the Station in-charge has been suspended and a departmental inquiry initiated after the family of the journalist alleged inaction by the police.
A total of nine accused have been arrested in the matter and efforts to nab another accused are underway.
The incident occurred on Monday (July 20), days after Vikram Joshi had filed a complaint with Vijay Nagar Police Station stating that some men were harassing his niece. Joshi travelling with his daughters on his motorcycle on Monday night when a group of men sprayed him with bullets. He was rushed to Yashoda Hospital in Ghaziabad's Nehru Nagar after the incident.
The attack on the journalist was captured on a CCTV camera.
The CCTV footage shows Vikram Joshi on a bike with his daughters when a group of men stops him and starts hitting him. Meanwhile, the daughters can be seen running away.
The assailants then drag Joshi towards a car and hit him before they flee the spot.
As Vikram Joshi lay on the road, one of his daughters rushed to him. She can be seen crying and screaming for help.
Joshi's brother, Aniket Joshi had said, "A few men were harassing his niece a few days ago and my brother had opposed it and also filed a police complaint. A case was also registered following which he was shot at by those miscreants."
Also watch: We know India is battling enemies like the dreaded Covid-19 & a conniving China. But there is a bigger enemy, and that one lies within.
Find out more in #TheNewsableDecipher
Last Updated Jul 22, 2020, 9:20 AM IST