Sandalwood drug racket: After arrest, FIR filed against actress Ragini Dwivedi, 11 others
The Central Crime Branch that arrested and remanded actress Ragini Dwivedi from Yelahanka and Viren Khanna from Delhi, have named them in an FIR. Along with them, several others were included, and the probe is on. Dwivedi and Khanna are second and third accused as per the FIR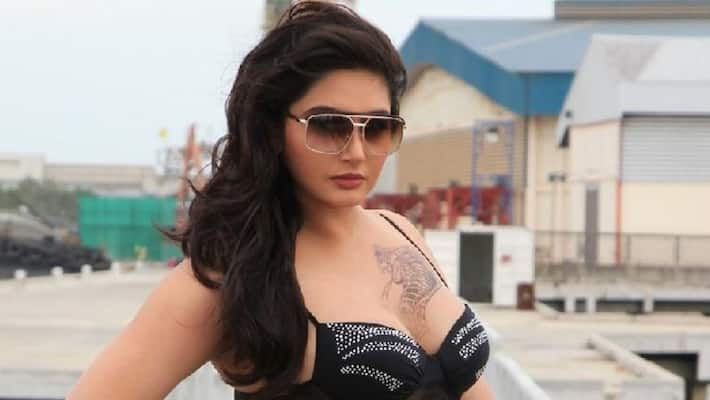 Sandalwood's deadly drug racket case has taken a different turn as more names have cropped up and the CCB is said to have registered a suo moto FIR and named 12 persons including Ragini in this connection.
As per information, the first accused is Shivaprakash alias Chippi, followed by actress Ragini Dwivedi as accused number 2 and Viren Khanna, who organises hi-fi parties, is listed as accused number 3.
Apart from these names Prashant Ranka, Vaibhav Jain, Aditya Alva, Loum Pepper Ssamba, Prashant Raju, Ashwin alias Boogie, Abhiswamy, Rahul Tonse, Vinay have found their names included in the FIR.
However, surprisingly, names of Ravi Shankar and Rahul Shetty did not figure in the FIR and may be included later, reportedly, as police continue to grill them.
Also read:  Sandalwood drug racket: Actress Ragini's friend Ravishankar suspended from transport department
As per reports, police have booked the accused persons under IPC section 120b (criminal conspiracy), and also sections 21 (possession, purchase or uses any manufactured drug or any preparation containing any manufactured drug shall be punishable), 21(c) (rigorous imprisonment not less than 10 years), 27a (punishment for financing illicit traffic and harbouring offenders), 27b (consumption of any narcotic drug or psychotropic substance) and 29 (Whoever abets, or is a party to a criminal conspiracy to commit an offence is punishable) of the Narcotic Drugs and Psychotropic Substances Act, 1985. 
The actress' close aide Ravi Shankar's name cropped in 2018, when he was arrested for links to drugs worth Rs 1.5 crore which includes cocaine, MDMA and hashish. Police named three Nigerians and Prateek Shetty in this and say Ravishankar would procure drugs from them.
 
Last Updated Sep 5, 2020, 4:22 PM IST