Sandalwood drug chase: Morning shocker for Sanjanaa as CCB officials raid her house; Ragini's custody extended
In continuation of their search for celebrities for their alleged involvement in the drug case, the Central Crime Branch (CCB), Bengaluru raided actress Sanjanaa's house and seized her three phones on Tuesday morning (September 8).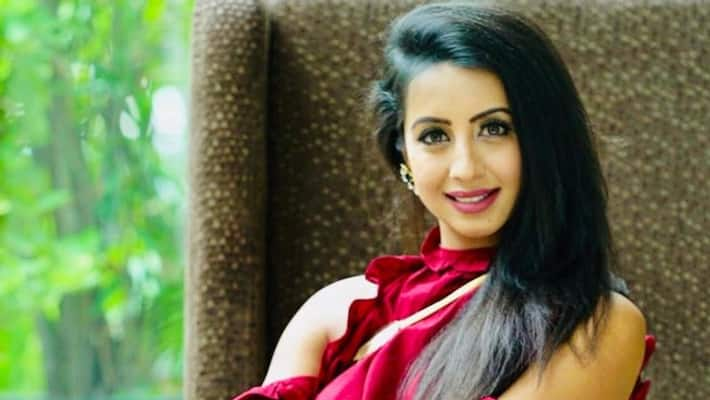 Bengaluru: The CCB officials reached her house by 7 am and seeing the police vehicle in Indiranagar, her neighbours were sure this was for the actress.
The officials were contemplating sending notices to the actress last week itself, however, was said to be under pressure due to invisible hands as Sanjanaa is reportedly well connected.
The search warrant has been issued based on the leads from her friend Rahul who was caught due to his name floating in the drug case.
Sanjanaa in last December was in news after her drunken brawl with another socialite Vandana Jain.
The raid and search operations by CCB are similar to the kind that was held at actress Ragini's residence. It appears that Sanjanaa too may be taken to CCB later for interrogation and if the same continues till late evening she too will be arrested.
Also read: Sandalwood drug racket: Bollywood actor Vivek Oberoi's brother-in-law absconding
Meanwhile, trouble mounted for actress Ragini as her custody was extended till Friday.
Tough times for actress Ragini Dwivedi continued as her efforts to set herself free from the Central Crime Branch (CCB), the Bengaluru probe failed as the CCB managed to get her custody for five days.
The CCB sought ten days of custody to grill the actress however the first ACMM court gave only five days.
Meanwhile, the actress is said to have changed her lawyer.
Senior lawyer Sudarshan was representing her however he could not save her from arrest and extension of custody.
The actress was arrested on Friday evening in connection with drug case after her friend was arrested for his involvement in the consumption and circulation of drugs in hi-end parties and was questioned for 6 hours and then arrested, after producing before a judge managed to get custody till Sep 7. 
Last Updated Sep 8, 2020, 10:00 AM IST