Republic TV chief Arnab Goswami attacked, Congress goons behind it
Republic TV editor-in-chief Arnab Goswami and wife were attacked by two goons, who have confessed that they hail from Congress. The assailants have been held by the NM Joshi Marg Police in Mumbai.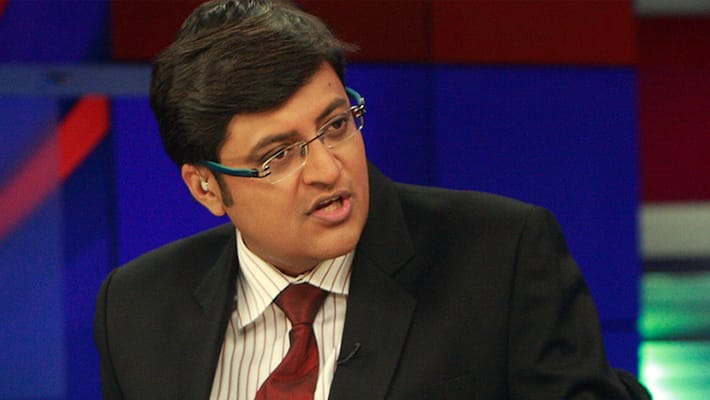 Mumbai: In a shocking incident, Republic TV editor-in-chief Arnab Goswami was attacked by two goons in the wee hours of the night. In the intervening night of April 22 and 23, after his regular edit call post the 10 PM debate, Arnab Goswami and his wife were driving back home when two bike-borne assailants attacked their car. 
Soon after the incident, Arnab issued a video message blaming the Congress supremo for orchestrating the attack.
According to sources, the Congress goons hurled bottles at the car and hurled abuses at Arnab Goswami for questioning Sonia Gandhi for being silent on Palghar lynching.
As per Republic TV reports, the attack took place at Ganpatrao Kadam Marg, just a short distance away from Arnab's house, as he and his wife – Republic TV editor Samyabrata Ray Goswami – were driving back in their Toyota Corolla.
The miscreants, who used their bike to block Arnab's car and took a good hard look to identify him in the front seat before launching their attack, were caught by Arnab's security and are now in the custody of the Mumbai Police. They confessed to Arnab's security that they had been sent by Congress party higher-ups to teach him a lesson.
This comes after Arnab had questioned Congress president Sonia Gandhi in his debate merely hours earlier.
Notably, after the Palghar lynching incident where two sadhus were killed along with their driver, Arnab had launched a scathing attack on the Congress and sought Sonia Gandhi's statement on the issue as Congress alliance is in power in Maharashtra.
Meanwhile, Chhattisgarh Police on Wednesday registered an FIR against Arnab Goswami for allegedly vitiating an environment of harmony with provocative remarks on the basis of community and creating animosity among them (different communities) through his statements on the TV debate.
The police had registered the case under various IPC Sections of 153A (promoting enmity between different groups), 295 A (Deliberate and malicious acts, intended to outrage religious feelings) and 502 (2) (making statements that create enmity and hatred between different classes).
Last Updated Apr 23, 2020, 9:10 AM IST