Police constable attacked by dog after smugglers let animal charge at cops
In a bid to escape arrest, liquor smugglers set their pet dog to charge at a police constable who suffered cuts on his hands. The incident occurred at Ganjam district in Odisha. The accused managed to escape while the constable is said to be in stable condition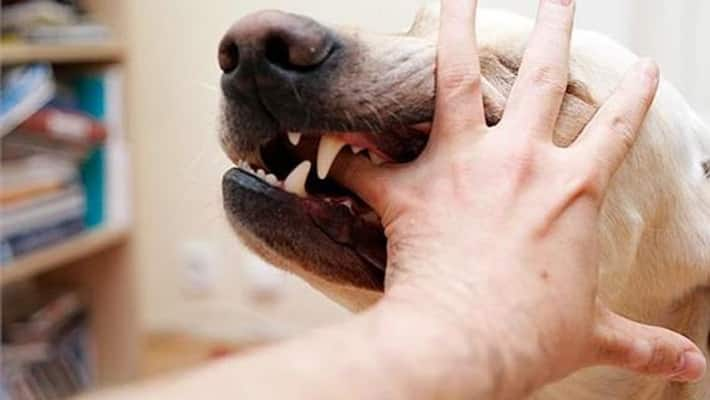 Ganjam (Odisha): A man and his son who were selling liquor and chicken illegally despite restrictions due to COVID enforced lockdown in Ganjam in Odisha, set their pet dog on a police constable to escape arrest.
The dog mauled the constable's hand and it needed stitches.
As per a report, the accused Rabi Nahak from Sandhamula village was selling goods despite the weekly shut down and was also allegedly smuggling liquor.
Police, based on a tip, went to his house. During the raid, his family started to pelt stones at police and one of the members set their pet dog free and set it to charge on police. The dog pounced on constable Jagannath Behera and caught his left hand. Instead of chasing the accused, police had to escape from the dog. The constable was soon shifted to hospital for treatment.
Police say the family members even tried to kill the four policemen with sharp weapons during the raid.
The accused and his sons fled the spot.
Police which registered a case against them for attempt to murder also seized 350 litres of country-made liquor and 50 litres of foreign liquor.
Last Updated Sep 1, 2020, 5:00 PM IST