Jharkhand: Police thrashes teen Dalit girl; probe and take strict action, says CM Soren
A teen Dalit girl was thrashed by a policeman in Jharkhand. After the video of the incident was shared on Twitter, chief minister Hemant Soren called for a probe and strict action against the cop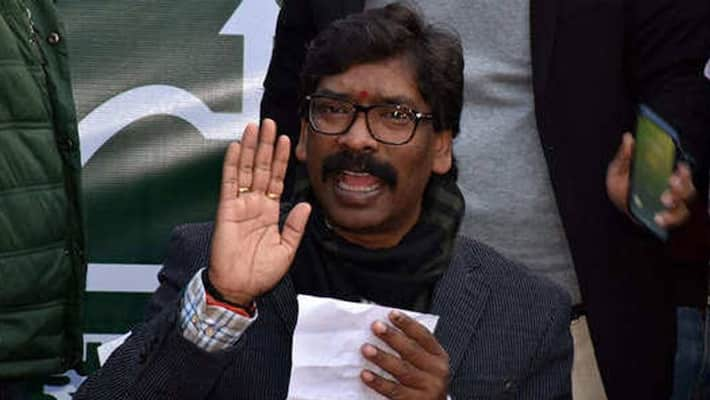 Ranchi: An 18-year-old Dalit girl was slapped and abused by police in Jharkhand over her love affair with a boy. The video of police brutality was caught on camera and it was shared on social media to bring to the attention of the chief minister Hemant Soren.
In the video, a policeman can be seen dragging the helpless teenage girl by her hair, slapping and then abusing her. It is reported that after the video went viral, the cop who wanted the girl to reverse her decision of love marriage was suspended.
The incident was reported from Barheth police station in Sahebganj district in Jharkhand. The video was posted by film director Avinash Das who tagged the chief minister on Twitter.
The director wrote, "Sahebganj is a district in Jharkhand. This is how Barheth police station in charge is dealing with a Dalit (email protected) Yes, you should see. The girl wants to do love marriage and the police station in-charge wants to crush her desire. This is embarrassing (sic)."
Responding to the tweet, chief minister Soren wrote, "This is a grossly inappropriate and shameful act, which is incapable of tolerance. .
@MVRaoIPS Yes, while investigating the case, take strict action against the guilty in-charge and inform (sic)."
Following this, the policeman was suspended.
Also watch:  We know India is battling enemies like the dreaded Covid-19 & a conniving China. But there is a bigger enemy, and that one lies within.
Find out more in #TheNewsableDecipher
Last Updated Jul 28, 2020, 11:08 AM IST