Drugs worth Rs 2 crore seized from Bengaluru airport
The cracking down on drug supply has intensified following the recent development of drug abuse in Sandalwood. Alert authorities in Kempegowda International Airport seized marijuana worth Rs 2 crore.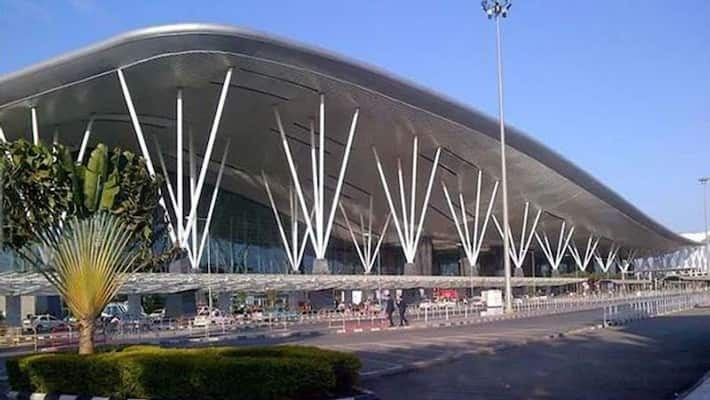 Bengaluru: Officials at Kempegowda International Airport seized 8.5 kg of high-quality marijuana, a psychoactive drug.
The drugs were seized from a DHL cargo flight which reached KIA on Sunday. The substance is said to be worth Rs 2 crore in the market.
The drug was supposed to be delivered to Bengaluru, Hyderabad and Tumakuru.
The drugs were packed in carbon coating to escape detection.
Out of 8.5kg, 4.5kg marijuana in a single big package was intended to be sent to an addressee in Bengaluru, while 3.5kg of marijuana was intended for Hyderabad and 0.5kg was for Tumakuru.  
Last Updated Sep 2, 2020, 1:56 PM IST