Bulandshahr sadhus murder case: Accused says he carried out 'God's will'
Accused Murari who was under the influence of cannabis said he carried out God's will by killing the two sadhus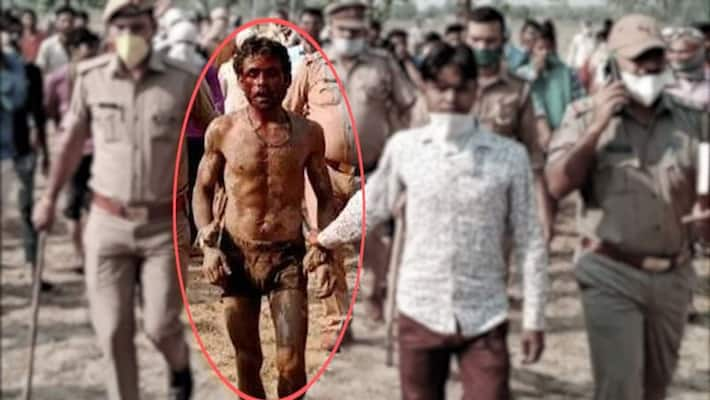 Bulandshahr: The youth accused of murdering two temple priests in Bulandshahr district of Uttar Pradesh on Monday night, claimed that he just "carried out God's will".
 
The priests, identified at Jagdish (55) and Sher Singh (45), were found murdered at Paguana village's Shiva temple in Anupshahr Police Station area on Monday morning.
The duo was apparently hit with a lathi, police said. The accused has been identified as Murari alias Raju.
Murari, allegedly under the influence of cannabis, was caught near the temple soon after the priests were found dead in the temple.
According to Uttar Pradesh Police, the sadhus had accused Murari of stealing a pair of tongs used by them two days ago.
Senior officers rushed to the spot and questioned the man, he told them that after taking bhang (cannabis) on Monday night he went to the temple and killed the sadhus with a lathi lying there.
According to one official, the intoxicated youth said he carried out God's will, denying he had any quarrel with the priests.
The senior official said the youth will be interrogated at length later as he was still under the influence of the drug.
Chief minister Yogi Adityanath has instructed that strict action be taken in the case and sought a detailed report from officials.
Last Updated Apr 29, 2020, 3:43 PM IST