Bengaluru violence: ATMs targeted, stones pelted at police
A mob which went on a rampage in Bengaluru's KG Halli, DJ Halli and Kaval Byrasandra, targeted ATM machines. Also, an MLA's house, police station were vandalised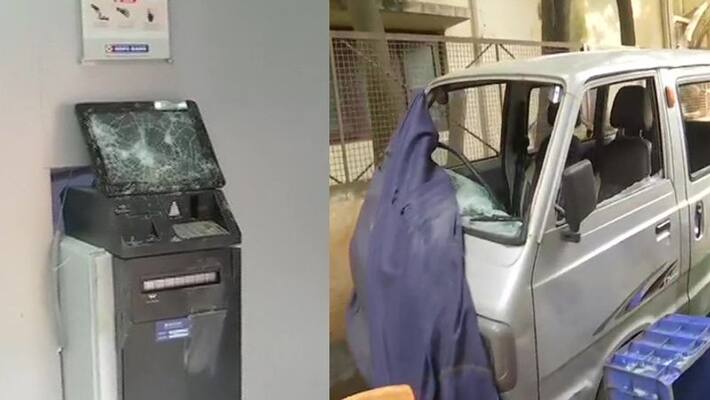 Bengaluru: ATM machines were targeted in a mob violence in Bengaluru east on Tuesday evening (August 11).
Soon after vandalising a police station and MLA's house in Kaval Byrasandra the mob spread across and as a result the culprits targeted ATM machines.
ATM machines were damaged and attempts were made to loot cash.
The mob violence was the result of an alleged derogatory social media post on Prophet Muhammad from the account of P Naveen who is nephew of Pulakeshinagar MLA Akhanda Srinivas Murthy.
As the mob went on a rampage damaging properties, vehicles were burnt and cops were injured in stone pelting. The cops opened fire at the mob in which 3 persons have died.
Police, based on the video evidence of people gathered near the police station, have arrested about 150 people and clamped section 144 in the areas.
Last Updated Aug 12, 2020, 11:19 AM IST