Bank manager caught red-handed while accepting bribe in Karnataka's Chamarajanagar
Vijaya Bank manager in Chamarajanagar, Karnataka, was caught red-handed while he was accepting bribe from a farmer to issue him a credit letter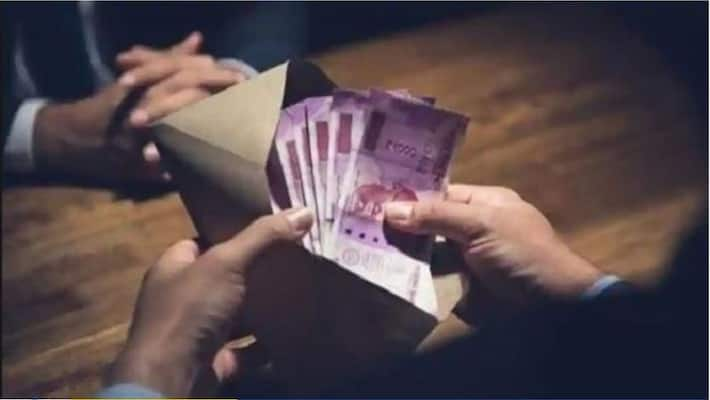 Chamarajanagar: Vijaya Bank manager Praveen was caught red-handed and arrested by the ACB police while accepting bribe for the issuance of credit letter on Thursday. The incident was reported from Allaur village in Chamarajanagar district, Karnataka.
Bank manager Praveen was accused of demanding a bribe of Rs 15,000 to issue the letter of credit to a farmer named Siddapajji of Singanapura village in Chamarajanagar district. He had instructed the farmer to pay Rs 2,000 in advance for the issuance of the credit letter and then pay up Rs 13,000 after the process is completed.
A complaint had been filed against the manager for demanding bribe to issue the credit letter though the state government has waived off farmers' loans. Following the complaint, the ACB team raided the bank and nabbed the manager red-handed while he was accepting a bribe of Rs 13,000 on Thursday. The officials arrested Praveen on the spot.
The police are questioning Praveen. Police sources said, the ACB police will be producing Praveen in front of the magistrate after the interrogation is complete.
Under the supervision and advice of Mysuru SP GK Rashmi, Chamarajanagar ACB DySP Sadanand Thippannanavar, inspectors Srikanth and Deepak and their team raided Vijaya Bank on Thursday after a tipoff.
The ACB sleuths also recovered the bribe money from the accused who was then taken into police custody and a case under the Prevention of Corruption Act was registered.
 
Last Updated Dec 20, 2019, 5:39 PM IST