3 dead in Bengaluru violence; MLA's house, police station vandalised
An alleged derogatory Facebook post by Bengaluru Congress MLA Akhanda Srinivas Murthy's nephew Naveen resulted in violence in KJ Halli and DJ Halli. Three people died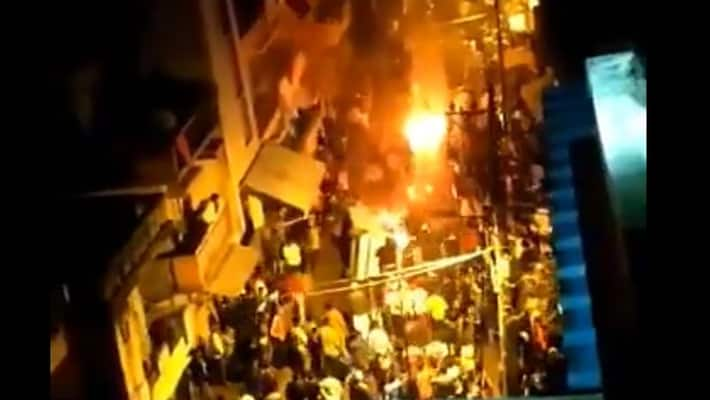 Bengaluru: The late evening violence on Tuesday (August 11) in Bengaluru's eastern parts of KJ Halli and DJ Halli resulted in the death of three people after police opened fire to contain the mob which tried to torch a Congress MLA's house over his nephew's alleged derogatory Facebook post on Prophet Muhammad.
Over 3,000 people gathered near KJ Halli police station demanding the arrest of the culprit P Naveen, who is the nephew of Congress legislator Akhanda Srinivas Murthy.
Thousands gathered and started pelting stones and soon they started attacking cops, damaging public property. Police shot at the mob which tried to torch Murthy's house, as a result three people have died.
The dead bodies have been shifted to Bowring Hospital.
In order to contain the violence, prohibitory orders were clamped and about 150 persons have been arrested by DJ Halli and KJ Halli police. Bengaluru Police commissioner Kamal Pant visited the spot.
The mob refused to listen to Congress MLA BZ Zameer Ahmed Khan.
It is reported that police have arrested SDPI leader Muzzamil Pasha and made him the accused number one in this connection for provocation by sharing this post.
Pasha also contested in the BBMP corporator poll and lost from ward 60 against the Congress candidate.
Last Updated Aug 12, 2020, 11:10 AM IST