WTC Final, IND vs AUS: Mhambrey defends move to not pick Ashwin; says decision was based on conditions
The WTC Final between India and Australia commenced with a disappointing performance from the Indian bowlers. The decision to exclude Ravichandran Ashwin was defended by bowling coach Paras Mhambrey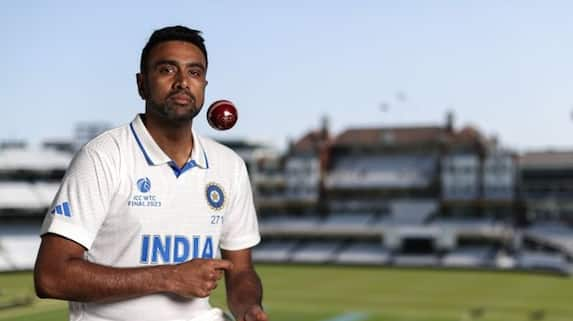 The WTC Final between Indian and Australia began on Wednesday, and it was a forgettable day for the Indian bowlers. Defending the decision to exclude the top-ranked bowler Ravichandran Ashwin, India's bowling coach Paras Mhambrey stated that it was solely based on the prevailing conditions. The weather at The Oval has been cold and overcast for the past three days, but on day one, there was bright sunshine during the afternoon and evening sessions.
Also Read: WTC Final, IND vs AUS: Virat Kohli lauds Steve Smith as best Test batter of this generation
"It is always a very difficult decision to drop a champion bowler like him. Looking at the conditions in the morning we thought an additional seamer would be beneficial. It has also worked in the past for us. Seamers have done well out here for us. You can always look back and say that additional spinner would have been beneficial but we took the call looking at the conditions," said Mhambrey, after Australia reached 327 for three on day one after being put in to bat.
"When team discussion happens, we talk about composition over a period of days. We trained here for three four days before the game and seeing the wicket, conversations happen with players. The players also understand that (the importance of team combination)," India's bowling coach added.
Mhambrey also mentioned that India can surely bounce back in the game.
Also Read: ODI World Cup 2023: Pakistan unwilling to play in Ahmedabad unless they are in grand final - Report
"The second new ball did a bit. The morning session will be important. The wicket played better than our expectations in the last two sessions today," he said.
The right-arm pacer, Umesh Yadav bowled only 14 overs in the day but Mhambrey said he had no fitness issues. He also felt bowlers could have done better.
"We could have been more disciplined. After 12-13 overs, we lacked discipline. I felt we conceded more runs that we would have preferred," he said adding that they could have employed the short ball tactics earlier than they did.
Last Updated Jun 8, 2023, 1:33 PM IST