Virat Kohli vs Babar Azam — Who is better? This former Australian player answers
India captain Virat Kohli versus Pakistan T20I skipper Babar Azam. Who is better between the two batsmen? An Australian has given his views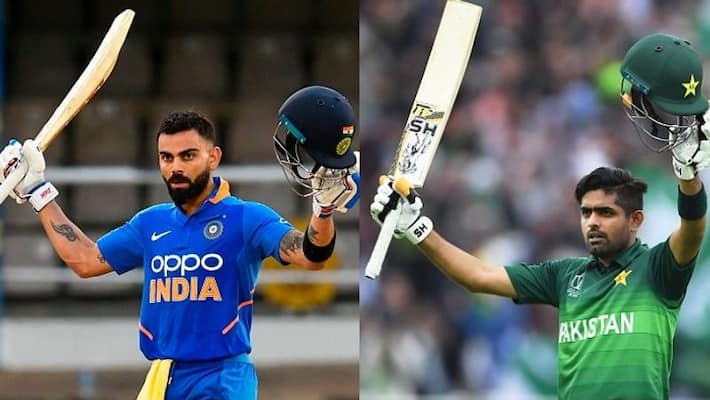 Bengaluru: People have drawn comparisons between India captain Virat Kohli and Pakistan T20I skipper Babar Azam. Former cricketers are often asked about this. Now, an Australian ex-cricketer was posed the same question. What did he answer? Here it is.
Former Australian spinner Brad Hogg, who is now a TV commentator, was interacting with fans on the micro-blogging website Twitter. He was asked to pick the better batsman between Kohli and Azam.
Also read: Irfan Pathan, Yusuf Pathan donate masks to fight coronavirus
"That's Putting me in Dangerous territory. Who is it? Both lead the way for there country. It will be a great Test Match when you can watch both of them play on the same field together. Let's appreciate the best at work. Kohli the senior Babar the junior," Hogg answered to a fan's question on Twitter.
Kohli has, time and again, proved why he is hailed as the best among the current generation. He is the owner of many records. Even Babar has acknowledged that there is no comparison between him and "legend" Kohli.
"Look he (Kohli) has already achieved a lot. He is a legend in his country. Honestly there is no comparison with me right now but eventually I also want to get where he is today," Azam had told news agency PTI last year.
"The media and people have drawn comparisons between me and Virat Kohli but I realise that I still need to get more runs in red ball cricket to be ranked among the top players. That is why in recent months I have been focusing a lot on getting consistent scores in Test matches," he added.
The 31-year-old Kohli averages above 50 in all three formats while Azam averages 50-plus in ODIs and T20Is. The 25-year-old has 45.12 average in Tests.
When asked about the better all-rounder between India's Hardik Pandya and Ben Stokes, Hogg chose the latter.
He wrote on Twitter, "I have to go with the Englishman on this one. Hardik has huge potential, but hasn't played enough international cricket to challenge Stokes as the all rounder of my world XI."
Last Updated Mar 24, 2020, 1:55 PM IST