Stuart Binny Exclusive: MS Dhoni handing me Test cap was greatest moment of my career
Moments after announcing his retirement from professional cricket on Monday, Stuart Binny spoke to Asianet Newsable and took a stroll down the memory lane.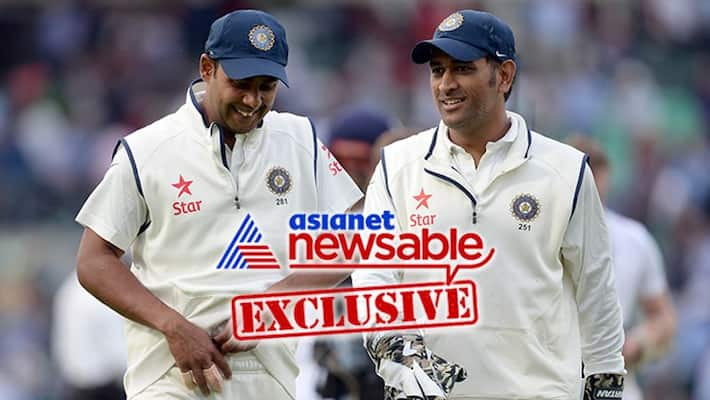 Indian all-rounder Stuart Binny had a short career with Team India across formats. Having made his debut in 2014, his last international game in 2016. After an absence of nearly five years, Stuart has now announced his retirement from professional cricket. 
Asianet Newsable caught up with him to learn more about his decision to hang up the boots and his journey as a member of Team India. He also recalled his most memorable moment that involved legendary former Indian skipper MS Dhoni.
What was the main reason behind the retirement?
I think I have reached a stage where cricket has become difficult for me because of the pandemic. First and foremost, there was not enough cricket played in the last two years. And, to be a professional cricketer, you need to be playing cricket continuously and also practice regularly.
Also, it is difficult to carry on as a cricketer if you are only practising and not getting game time. Thus, I felt that my best years had passed as a professional and I also did not want to continue just because I loved playing it. I depended heavily on my performances as well, and I felt that it was the right time to make that decision (to retire).
Also, now I am a level 2 coach at the NCA (National Cricket Academy), which is again one of the reasons why I have decided to stop playing cricket and focus on the job at hand.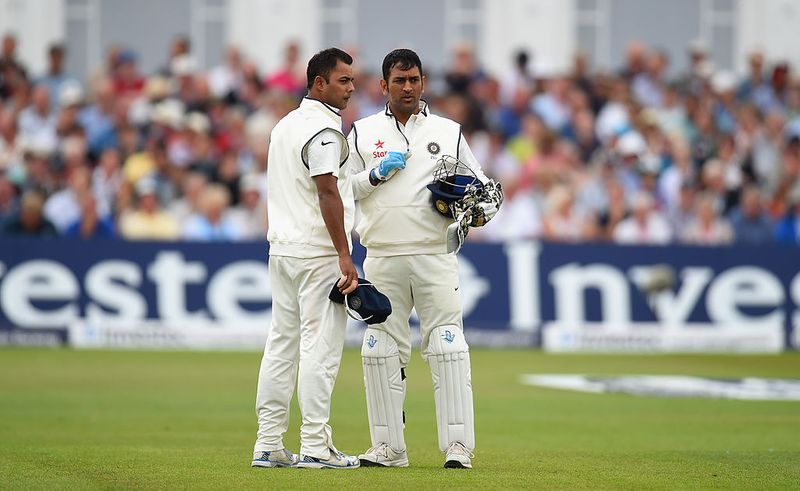 Your best moment in Indian cricket?
I think my best moment from Indian cricket is when I received my Test cap from MS Dhoni at Nottingham. That's the moment which I would cherish the most.
What advice did Dhoni give you after you received the Test cap?
He told me that I had deserved this opportunity and that I had performed consistently well in the Ranji Trophy for three-four seasons. And obviously, if you can do it in the Ranji Trophy, it is just a matter of believing that I could do well in Test cricket as well. He also assured me that I had the full support of the Indian team, and he wanted me to go out and express myself.
Were you expecting your Test call-up in 2014?
Not really. It came as a big surprise because I thought I was only on the white-ball tour when the selection came in. But, I think, at that time India could not play two spinners, (Ravichandran) Ashwin and (Ravindra) Jadeja, together. We also had the option of seam and batting at number seven, which brought the team a little bit of balance.
Nonetheless, I was not really expecting the call. But, there were talks regarding me being ready to play Test cricket. The selectors had told me that an opportunity would be coming in at abroad to play Test cricket.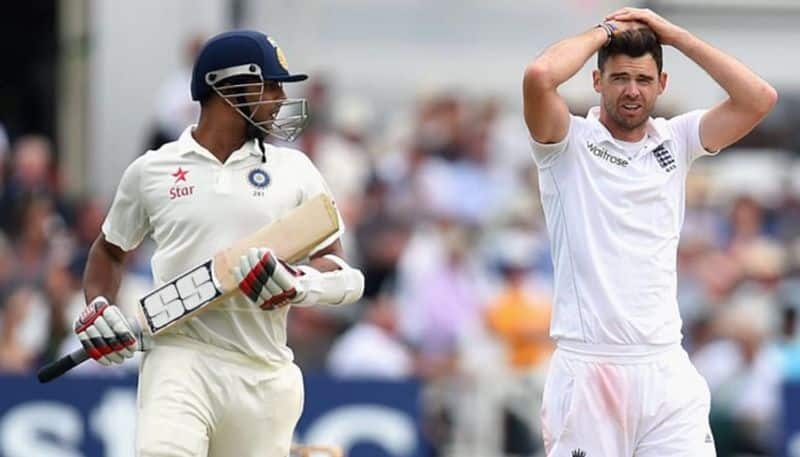 What is the biggest challenge performing in England?
The challenge was to spend hours at the crease. My batting style in India was to get time to settle at the crease for 20 minutes and then play my natural game. But in England, you are never set at any point of an innings. You may be feeling comfortable, and then, the weather around with a little bit of rain, and the ball starts swinging.
Have you ever pondered on playing county cricket?
Not really. When I was playing for India, at that time, we were not allowed by the BCCI (Board of Control for Cricket in India) to go and play (county cricket) in England. In 2017, they allowed players to go for the county, especially those still in the mainstream and going on England tour within six months to gain experience. So, I never really had that opportunity. I had been to England just without any Test tours before that.
Do you regret having not played a single match during the 2015 CWC?
No. I think, first and foremost, to be a part of a World Cup squad was very, very special to me. At that time, I believe I was at the peak of my performances as well. I had done well in the short games that I had been to Bangladesh and played the Asia Cup as well just before the World Cup.
ALSO READ: Stuart Binny announces retirement from professional cricket
I was always ready to play in that World Cup. I was told that the chance might come at any stage. It's just that I didn't make the balance of the team at that point time. So, being around the World Cup team was special to me. Being around in the dressing room and to say that I have been in the World Cup was special to me.
And, I have learnt a lot playing against other teams, not only at the Asia Cup. I also learnt how the other teams went around during the World Cup and the pressure that comes while playing the tournament.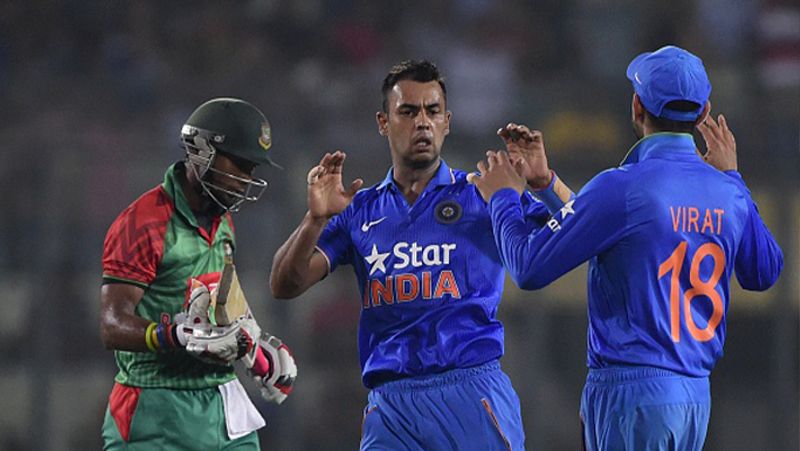 6/4 against Bangladesh. How did you manage to pull it off?
(Laughs) To be honest, I just did what I did day in and day out in Ranji Trophy. I think it was a freak incident. I think it had rained a bit, and it had spiced up the pitch a little bit. And, I remember Suresh Raina telling me, "Just do what you do day in and day out in Ranji Trophy. Bowl those lengths that you bowl in Ranji Trophy."
The ball was swinging and moving off the pitch. So, rather than bowling one-day cricket lengths, which are hard cutters and slower balls, I just ended up bowling normal seam up deliveries. And, I think after that, everything just went to the keeper and to the slips. You can't really explain that spell. But, if I could explain it in one word, it's just that I kept things very 'simple'.
What's next for you? Are you looking to enter the field of broadcast as a commentator?
I have not really done much thinking into the broadcast as of now because I still want to concentrate on coaching, which is again a full-time job. I don't think I would have enough time to give it to television at this point of time. It is just that cricket has given me so much, and I want to give back to the cricketers out there and make a few special players from the people I coach.
Speaking of NCA, Rahul Dravid has done a phenomenal job as the head. Who would you rate his job so far?
To be honest, Rahul sir has also played a huge part in my career. Since I played in the same club (BUCC) as him, he has seen me from a very young age and also helped me a lot through my Ranji Trophy career. I used to go a lot when he was playing for India and bowl a lot to him at the nets. And, I learnt a lot about what it took to play international cricket and even domestic cricket for your team.
So, I think he is a tremendous support to every cricketer in Karnataka and around the world. And, I think whatever he has done and continues to do in the NCA will only take Indian cricket to different heights.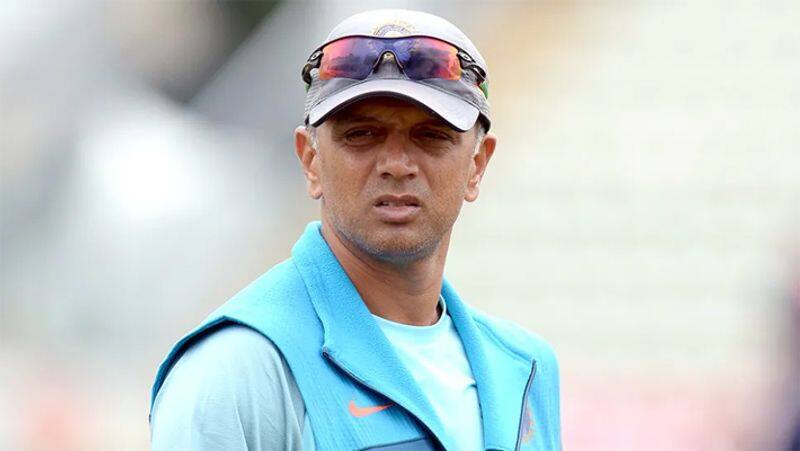 Should Dravid continue in NCA or take up the India role?
(Laughs) That's for him to decide. But, whatever work he has done, he has reaped the benefits, and Indian cricket has really gone to a different level. Personally, I feel if someone is doing a great job, I don't see why you should change anything.
Tell us about the toughest batsman you have ever bowled to and the toughest bowler you have ever faced.
I think the toughest batsman I ever bowled to could be Joe Root. I played very limited Tests in England and Sri Lanka. But, I think if one batsman would stand out, I think the Test series which we played in Sri Lanka was Kumar Sangakkara's last Test series. The way he was batting in the series, I think he could have played another ten years. So, he was the toughest I bowled to at that time. The toughest bowler I faced was Jimmy (James) Anderson, by a long, long way. 
NOTE: Asianet News humbly requests everyone to wear masks, sanitise, maintain social distancing and get vaccinated as soon as eligible. Together we can and will break the chain #ANCares #IndiaFightsCorona
Last Updated Aug 30, 2021, 3:10 PM IST