Sachin Tendulkar writes to Twitter India, fake account of Arjun Tendulkar suspended
'I wish to clarify that my son Arjun & daughter Sara are not on Twitter.The account @jr_tendulkar is wrongfully impersonating Arjun and posting malicious tweets against personalities & institutions. Requesting @TwitterIndia to act on this as soon as possible,' Sachin Tendulkar had tweeted to his 31 million-plus followers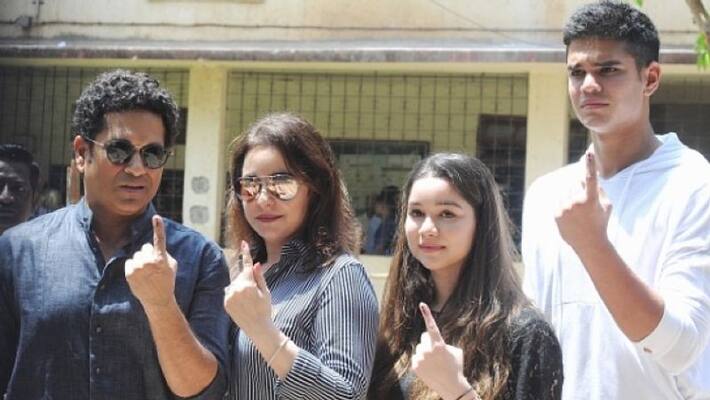 Bengaluru: Twitter India has suspended a fake Twitter account created in the name of Arjun Tendulkar, the son of batting legend Sachin Tendulkar.
Sachin had tweeted on Wednesday (November 27) that there were no Twitter accounts in the name of his son Arjun and daughter Sara and some were "wrongfully impersonating" Arjun.
Also read: Sachin Tendulkar wants Sourav Ganguly to make 'one change'
A Twitter account (@jr_tendulkar) had posted a political tweet. The bio of the Twitter account claimed to be Arjun Tendulkar and "son of God". Now that account is suspended.
"I wish to clarify that my son Arjun & daughter Sara are not on Twitter.The account @jr_tendulkar is wrongfully impersonating Arjun and posting malicious tweets against personalities & institutions. Requesting @TwitterIndia to act on this as soon as possible," Tendulkar had tweeted to his 31 million-plus followers.
Soon, several users supported the Master Blaster and asked Twitter India to suspend the said account.
Recently, Sachin was at Kolkata's Eden Gardens to witness the historic day/night Test between India and Bangladesh. The Virat Kohli-led side won on the third day to complete a 2-0 clean sweep over the visitors.
In the ICC World Test Championship table, India are on top with 360 points. They are unbeaten so far with seven wins in a row. Next, India will play West Indies in three T20Is and three ODIs.
Last Updated Nov 27, 2019, 5:27 PM IST