IPL Team Update: RP-Sanjiv Goenka Group, CVC Capital Partners win bids for 2 new teams - Reports
IPL Team Update: The Indian Premier League is all set to get bigger from 2022. Meanwhile, RP-Sanjiv Goenka Group and CVC Capital Partners have reportedly won the bids for the Lucknow and Ahmedabad teams.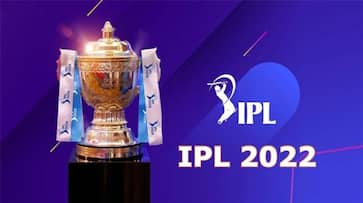 It is a wide-known fact that the cash-rich Indian Premier League (IPL) is the most significant domestic Twenty20 (T20) tournament globally. Being the most lucrative one, the teams and players taking part in it make it even more competitive and glamorous, while its popularity keeps escalating with every passing season.
Traditionally, eight teams have featured since the inaugural season in 2008, which are Chennai Super Kings, Delhi Capitals, Punjab Kings, Kolkata Knight Riders, Mumbai Indians, Rajasthan Royals, Royal Challengers Bangalore and SunRisers Hyderabad. However, a couple of new teams have been added.
ALSO READ: T20 World Cup 2021, South Africa vs Windies (Super 12) Preview: Teams look to shrug off opening hiccup
From IPL 2022, two new franchise teams, supposedly based in Ahmedabad and Lucknow, will be added. The Board of Control for Cricket in India (BCCI) had released the tender for the two new sides a month back, while around 22 top business houses reportedly purchased the bid document for ₹10 lakh.
As far as the ownership of the two teams are concerned, RP-Sanjiv Goenka Group has reportedly put in an insane bid of ₹7,090 crore against the base price of ₹2,000 crore, thus being the highest bidder. Meanwhile, CVC Capital Partners was the next highest bidder with ₹5,600 crores, while Adani Group bid ₹5,000 crore. As for others, Torrent, Manchester United, Aurobindo did not even bid ₹5,000 crore.
ALSO READ: T20 World Cup 2021 - ICC fines Liton Das, Lahiru Kumara for violating code of conduct
Considering the sides owned by the two, the highest bidder gets to choose first, as Goenka has apparently and surprisingly bid for the Lucknow franchise. Consequently, it has left CVC with the most preferred choice of going with the Ahmedabad franchise.
While the home ground for the Ahmedabad team would be the Narendra Modi Stadium, which is the world's biggest cricket stadium, with a seating capacity of 1,10,000, Lucknow's home ground would be the BRSABV Ekana Cricket Stadium, with a capacity of 50,000. Notably, Lucknow would be a totally new side in the IPL.
As for Ahmedabad, while it is a new IPL team in itself, it would not be the first from the state of Gujarat. In 2016 and 2017, the state had an IPL side known as Gujarat Lions (GL), brought in by the BCCI following the suspension of RR and CSK, while the side was owned by Keshav Bansal (Director of Intex Technologies). The team was based in Saurashtra, with the Saurashtra Cricket Association Stadium being its home ground, since the Narendra Modi Stadium was under construction back then.
Last Updated Feb 9, 2022, 12:08 PM IST