ODI World Cup 2023: Yuvraj Singh reveals his choice as Axar Patel's replacement; relives memories from 2011
Yuvraj Singh discusses India's ODI World Cup 2023 squad, the absence of a leg-spinner, the significance of Jasprit Bumrah's performance, and shares insights from his 2011 World Cup victory experience.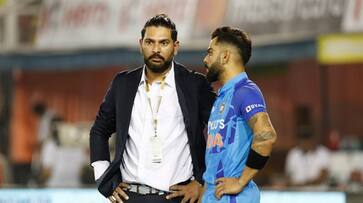 Yuvraj Singh, the 2011 World Cup hero, has weighed in on India's squad for the upcoming global event, starting from October 5. The former all-rounder believes that the Indian team, while packed with quality players, is missing a leg-spinner, specifically Yuzvendra Chahal or Washington Sundar. The absence of a leg-spinner is the only aspect Yuvraj sees lacking in the team, and he personally wanted to see Washington Sundar included if not Chahal. However, the team management opted for the experienced off-spinner Ravichandran Ashwin to replace the injured Axar Patel, who was ruled out of ODI World Cup 2023 due to quadriceps tear.
Yuvraj Singh expressed his thoughts during an exclusive interview with PTI, conducted on the sidelines of an event organized by Vicks to release the World Cup anthem. "I personally feel the only miss in this side is Yuzvendra Chahal. I think the only aspect that is missing from this team is a leg-spinner. I was very keen to see Washington Sundar in the side if we are not picking up Yuzi. But maybe the team wanted an experienced bowler, so that is why I think they went with R Ashwin," he said.
The former India batter emphasised the importance of Jasprit Bumrah's performance in the upcoming World Cup 2023, especially after his return from a lengthy injury lay-off. Yuvraj likened Bumrah's potential impact to that of Zaheer Khan during the 2011 World Cup, highlighting the bowler's combination of skill and pace as a valuable asset. Yuvraj praised Bumrah's maturity as a cricketer in recent years, citing his experience of captaining him in the Mumbai Indians team.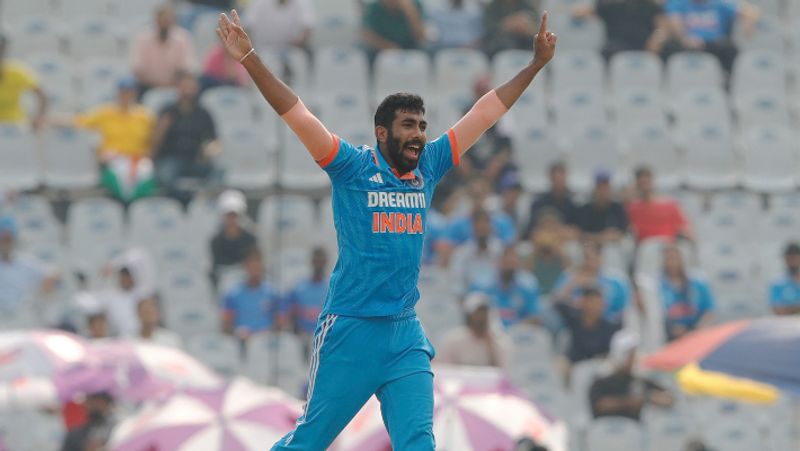 "Jasprit is a match-winner, like Zak (Zaheer Khan) did for us back in 2011. What makes Jasprit a threat is he has skill and pace. He is an asset to the team. To make a comeback from the back injury at this stage is quite big too. As a team you feel confident to have bowlers like that, they win you matches from any situation. Bumrah has matured in the last couple of years, he has captained India and has become a smart bowler. Rohit knows how to use him wisely, especially because he has captained Bumrah in the Mumbai Indians," the player of the tournament during the 2011 World Cup said.
"The advantage with Bumrah is that initially he can get wickets with pace but when he starts going for runs, his skillset will come into play. There will be days when you will win a game after scoring 300 or 350-plus but these kinds of bowlers like Bumrah are needed to defend scores like 250s and 260s," he added.
Yuvraj Singh also expressed satisfaction with the form of India's middle-order batters, including KL Rahul, Ishan Kishan, and Shreyas Iyer, but stressed the need for the team management to decide on the best playing XI and combination to provide the team with stability. "It is a good thing that all our middle-order batters KL (Rahul), Ishan (Kishan) and Shreyas Iyer are in good form. But the team management needs to decide the 11 and combination ahead of the tournament that will give the team a settled look," he told PTI.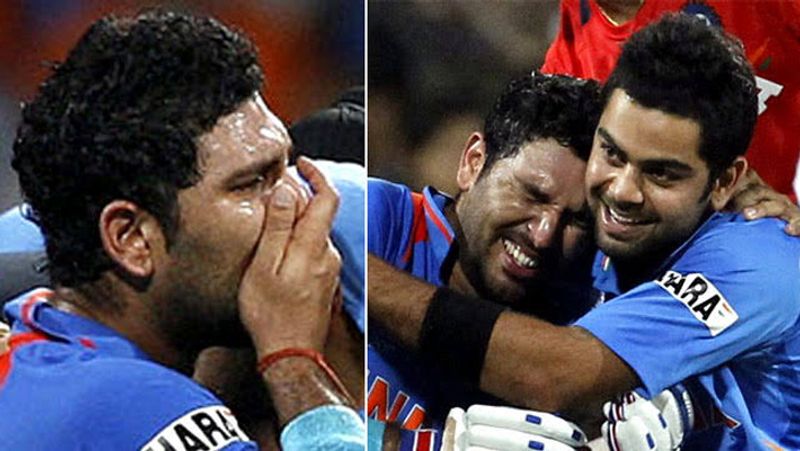 Yuvraj also shared his personal journey of battling injuries and health issues, including cancer, in the lead-up to the 2011 World Cup. He emphasised the determination and effort required to overcome such challenges in pursuit of the World Cup victory.
"I was battling injuries ahead of the World Cup neck, fingers and other health-related issues as I was not able to breathe properly. I had to put aside all of those things and concentrate on one goal, which is the World Cup. When you were playing in a physical state like that, you had to put the body on the line. I think to win a World Cup after 28 years, an effort like that was needed," he said.
Yuvraj expressed his love and support for the current Indian team and his hope that they would end India's 12-year wait for a third World Cup trophy. He advised the players to stay focused and avoid distractions during the tournament, echoing the advice given by cricket legend Sachin Tendulkar.
"I love these guys as I get along with every one of them and I have also played with some of them. I feel that Virat and Rohit deserve a World Cup. So, everyone needs to put their body on the line for such a big stage. I would tell them to stay away from distractions for the next 40 or 45 days media, friends and everything. They need to focus on the game exclusively. Sachin paaji (Tendulkar) used to tell us that," he concluded.
Last Updated Sep 29, 2023, 4:53 PM IST