ODI World Cup 2023: Kapil Dev reveals he wasn't invited for the final, wanted '83 team to be guests
Former Indian World Cup-winning captain Kapil Dev has said that he wasn't given an official invite to attend the ODI World Cup 2023 India vs Australia final despite reports suggesting an invite was sent to previous World Cup-winning captains.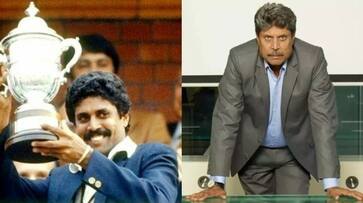 Former Indian captain Kapil Dev has revealed that he wasn't invited to the India vs Australia ODI World Cup 2023 final. According to reliable reports, former World Cup-winning captains were invited to attend the grand event on Sunday at the Narendra Modi Stadium in Ahmedabad, India.
Sourav Ganguly was already present at the Stadium witnessing the match but he was also invited within the capacity of the former BCCI President. The normal protocol is to invite former BCCI officials. However, other World Cup-winning captains were also not visible in the World Cup game.
Kapil Dev was not happy with the ICC and the BCCI as he didn't receive an official invite for the ODI World Cup 2023 final match. He wanted to attend the match but decided against it as no one invited him. The former Indian World Cup-winning captain wanted his 1983 World Cup-winning team as the guests for the event.
Kapil Dev said, "I wasn't invited. They didn't call me so I did not go. As simple as that. I wanted the whole team to be there with me but I guess due to the fact that it's such a big event and people are so busy handling responsibilities, sometimes they forget."
He covered the ODI World Cup 2023 final as a cricket expert on the panel at the ABP News. He was also unhappy with the performance of the Indian cricket team against Australia in the final. The Rohit Sharma-led team lacked the determination to win the tournament.
Last Updated Nov 19, 2023, 10:14 PM IST