MS Dhoni is 'yogi in cricket', says Javagal Srinath; recalls their first meeting
'My first meeting with Dhoni was in 2003 post my career in Kenya. There was a triangular series between Kenya, India and Pakistan; in all the three league games all the way to the finals Dhoni won it single-handedly,' Javagal Srinath told R Ashwin
Bengaluru: Former India fast bowler Javagal Srinath has described MS Dhoni as a "yogi in cricket" and also recalled his first meeting with the Jharkhand wicketkeeper-batsman in 2003.
Talking to India offspinner Ravichandran Ashwin on 'DRS With Ash' on his YouTube channel, Srinath heaped praise on former India skipper Dhoni.
Also read: David Gower praises Virat Kohli
"MS Dhoni is a yogi in cricket. The way he has understood the game, his detachment to results. The way he speaks and conducts himself and on every victory, he holds the cup, the most prized cups, he hands it to someone else and walks away," Srinath, who is now an ICC match referee, said.
Also read: Virat Kohli's warning ahead of IPL 2020
"When he looks into all these things, when things are not going well on the pitch and the team is struggling, his composure and body language as if nothing has happened, he can only be a yogi to be such a wonderful cricketer. The more you disconnect your senses from the game at the right time, the better it is for you. He's a master at that, lot of respect for the man," he added.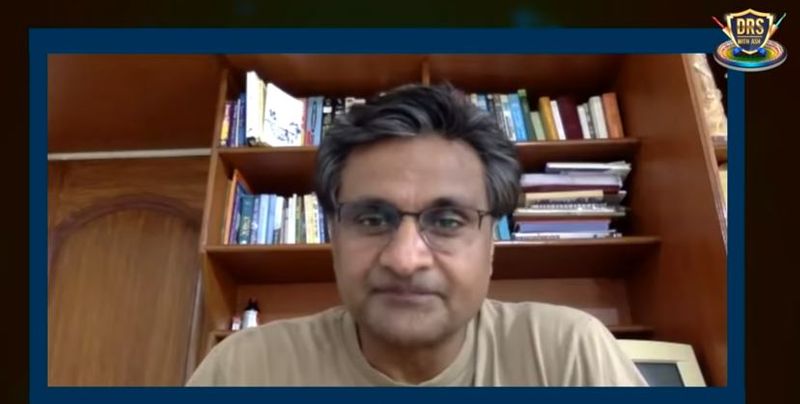 Recalling his first meeting with Dhoni in 2003, Srinath said, "It has always been a good chat with him every now and then. No incidents as such (as a match referee), but it has always been queries about why it should be this way and that way. My first meeting with Dhoni was in 2003 post my career in Kenya. There was a triangular series between Kenya, India and Pakistan; in all the three league games all the way to the finals Dhoni won it single-handedly. At the end of it, the way he disdainfully played the spinners and fast bowlers as if he was playing school cricket.
"I was so thrilled that I ran up to the dressing room and called him out and said, look I'm a big fan of yours, very shortly you should play for India, all the best. He lived up to it and see where he is now, as I said he is an absolute yogi for this game."
Dhoni retired from international cricket on August 15. Now, he is in Dubai to lead Chennai Super Kings (CSK) in IPL 2020 from September 19 to November 10.
Last Updated Sep 1, 2020, 4:58 PM IST