MS Dhoni recalls his family's struggles in Ranchi
KhataBook announced that MS Dhoni would invest in the company. Dhoni spoke about KhataBook and also his family's struggles in Ranchi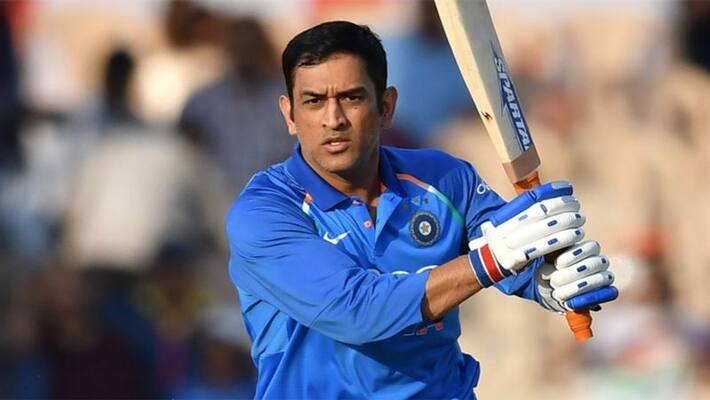 New Delhi: Former India captain Mahendra Singh Dhoni has recalled his family and friends' struggles in Ranchi after KhataBook firm announced that the World Cup winning captain would invest in the company.
Recently, Dhoni left Chennai Super Kings (CSK) camp after the IPL 2020 was deferred till April 15 due to the threat of coronavirus (COVID-19). IPL was to start in Mumbai on March 29 with the Dhoni-led CSK facing defending champions Mumbai Indians (MI) at Wankhede Stadium.
Also read: Fans loving this MS Dhoni picture
Dhoni has not played for India since the team exited at the semi-final stage of the ICC World Cup in July 2019. Fans are eagerly waiting to see him back on the cricket field. However, all cricket matches have been cancelled in India due to coronavirus.
KhataBook announced that Dhoni would invest in the company and also be its brand ambassador. The wicketkeeper-batsman spoke about his association with KhataBook and also the struggles of his family in Ranchi before he became famous as an Indian cricketer.
In a statement, Dhoni said, "Having grown up in small-town India, I saw friends and family struggle with outdated modes of doing business and tracking finances. KhataBook has had an impact on the lives of India's small merchants and retailers."
Ravish Naresh, co-founder and CEO KhataBook, said, "We are thrilled to welcome Mahi (Dhoni) to the KhataBook family. This partnership seemed like the most natural fit, and we look forward to setting new milestones together as we build financial solutions for a billion Indians."
On its website, Khatabook stated, "At KhataBook, we're building utility solutions for the nation's 60 million-strong SMBs sector. Our first offering – an Android App enabling businesses to digitally record the credit they extend to customers – went viral. KhataBook has been downloaded 10M+ times, more and more businesses are becoming a part of this network. A network powered by millions of businesses, built-in turn to power these businesses – that's our goal at KhataBook."
Last Updated Mar 19, 2020, 12:24 PM IST