IPL 2021: Will Virat Kohli open for Royal Challengers Bangalore?
The 14th edition of the Indian Premier League will be held from April 9. Royal Challengers Bangalore would be once again led by Virat Kohli, as the side is looking to win its maiden title. Meanwhile, Kohli could be contemplating to open for the side this edition.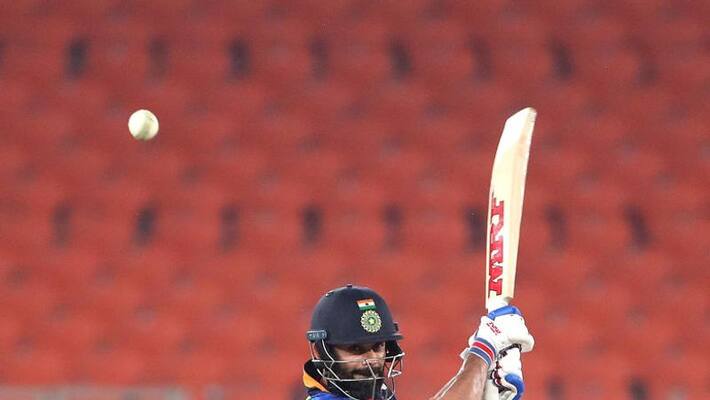 As the date draws near for the 2021 Indian Premier League, the 14th edition of the fruitful Twenty20 tournament, the preparations are underway in full swing, with the franchise and players strategising their moves. The same can be assumed for Royal Challengers Bangalore and its skipper Virat Kohli.
During the fifth and final Twenty20 International against England on Saturday, Kohli sprung in a surprise as he decided to open for India. Interestingly, he played a sublime knock of an unbeaten 80 that played a vital role in India's eventual match and series win.
Since then, there have been talks if Kohli opening for India would be a regular affair hereon. During the post-match presentation, Kohli asserted that he is contemplating doing so during the IPL for RCB, preparing for the ICC World T20 2021.
"Yes. I am going to open in the IPL as well. Look, I've batted at different positions in the past, but I feel like we do have an excellent middle-order now, and now it's about your two best players getting the maximum number of balls in T20 cricket. So, I would definitely like to partner Rohit at the top," he told Star Sports, reports ESPNCricinfo.
ALSO READ: IPL 2021- BCCI issues bio-bubble protocols (Read details)
"As I rightly said, if we have a partnership and we both are set, then you know that one of us is going to cause some serious damage. That's exactly what we want. The other guys feel much more confident when one of us is still in and set; they know that they can play more freely. It augurs well for the team and I would like this to continue, and hopefully, continue that form through to the World Cup," he added.
Speaking on the opening combination for the side during the WT20, while Kohli said that it's still early days to talk about, senior opener Rohit Sharma feels that the management would eventually figure it out in the coming months. "We'll just have to analyse and think about what suits the team most. Today was, I guess, a tactical move because we wanted an extra bowler to play. We wanted to leave one batsman out, and unfortunately, it was KL, which was very tough," he reckoned.
"Things might change as and when we get closer to the World Cup. We understand his ability; we understand his contribution at the top, what he's done for us. So, I'm not going to rule out anything and neither am I going to say that this is the preferred batting line-up for the World Cup because it's still early days. We've got a good amount of time, there's the IPL in between and I hear there will be a few T20s as well before the World Cup," he continued.
"I'm sure we need to sit and analyse and recollect our thoughts, think about what will be the right thing to do for the team. If it means he has to open with me, so be it. Whatever we as a team feel is right, we will go ahead with that no matter what is happening outside. But again, as I said, the World Cup is too far ahead," he concluded.
Last Updated Mar 21, 2021, 12:44 PM IST