IPL 2021: Watch Yuzvendra Chahal, Dhanashree Verma spend final days in Dubai with AB de Villiers, Danielle
The IPL 2021 is in its final stage, while Royal Challengers Bangalore has finished fourth. Meanwhile, here's how Yuzvendra Chahal, AB de Villiers and their respective wives have spent the last days in Dubai.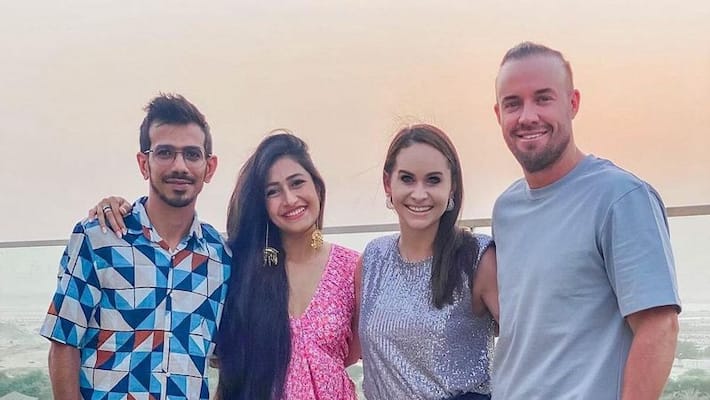 The 2021 Indian Premier League (IPL) has reached its final stage, with former champions Chennai Super Kings (CSK) and Kolkata Knight Riders (KKR) clashing at the Dubai International Stadium on Friday. However, some of the knocked-out sides' players are enjoying their final days in the United Arab Emirates (UAE) before departing.
ALSO READ: IPL 2021 Final, CSK vs KKR: Gautam Gambhir, Dale Steyn give their take on MS Dhoni, Eoin Morgan's captaincy
Meanwhile, Royal Challengers Bangalore's (RCB) leg-spinner Yuzvendra Chahal and his dancer wife, Dhanashree Verma, have recently spent some great time in Dubai with teammate AB de Villiers and his wife, Danielle. RCB finished fourth in the IPL 2021, getting knocked out by KKR in Eliminator.
ALSO READ: IPL 2021 Final, CSK vs KKR Preview: Can Chennai avenge 2012 final defeat against an unstoppable Kolkata?
In a recent Instagram post shared by Chahal, the four are seen in an elevator where all say and caption, "How you doinnnnnnnnnng 🤣🤣". It seems like all the four might have consumed liquor, as Danielle commented, "😂😂 Best night!!", while Dhanashree commented using 😂😍 emojis. In a photo with the post, Chahal and ABD pose frantically, while Yuvraj Singh commented, "Looks like you guys having soda with lime 🥤😂".
ALSO READ: IPL 2021 Playoffs, DC vs KKR (Qualifier 2): Dinesh Karthik fined for code violation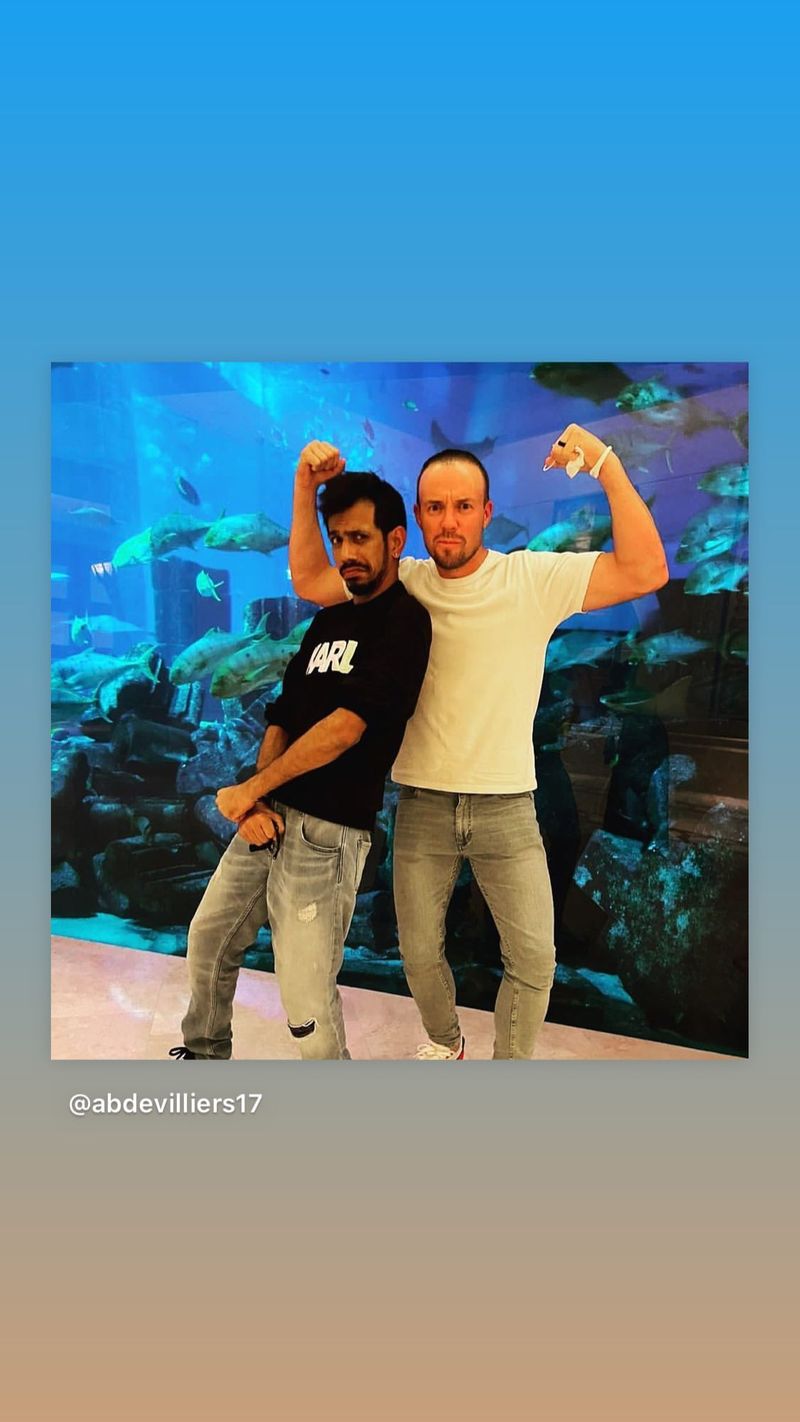 A few other photos of the same was shared by Dhanashree and Chahal's sister Sanyukta on their Instagram story. While in one of the pics, the entire group is seen at the dining table, the other witnesses the whole group posing in a funky fashion.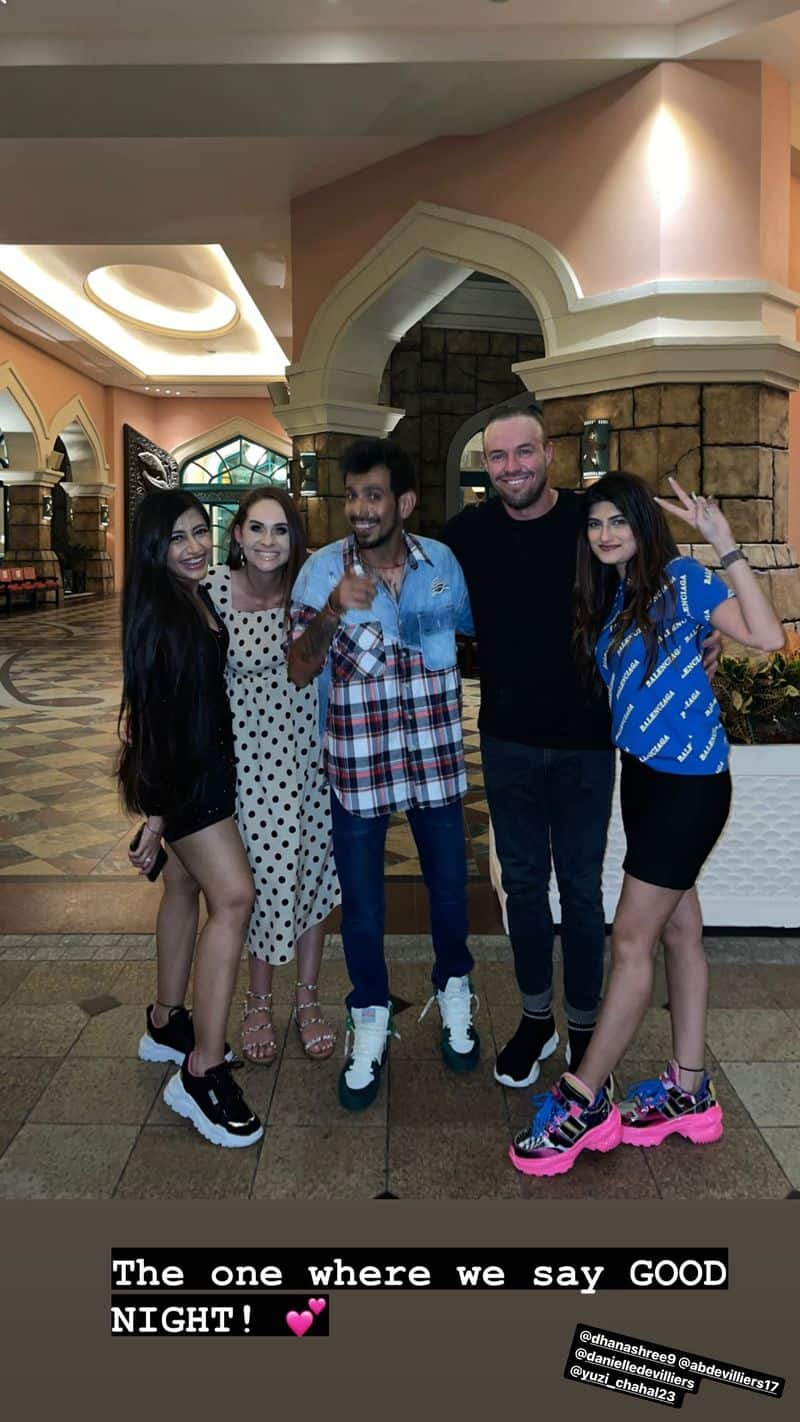 Catch all IPL 2021 updates here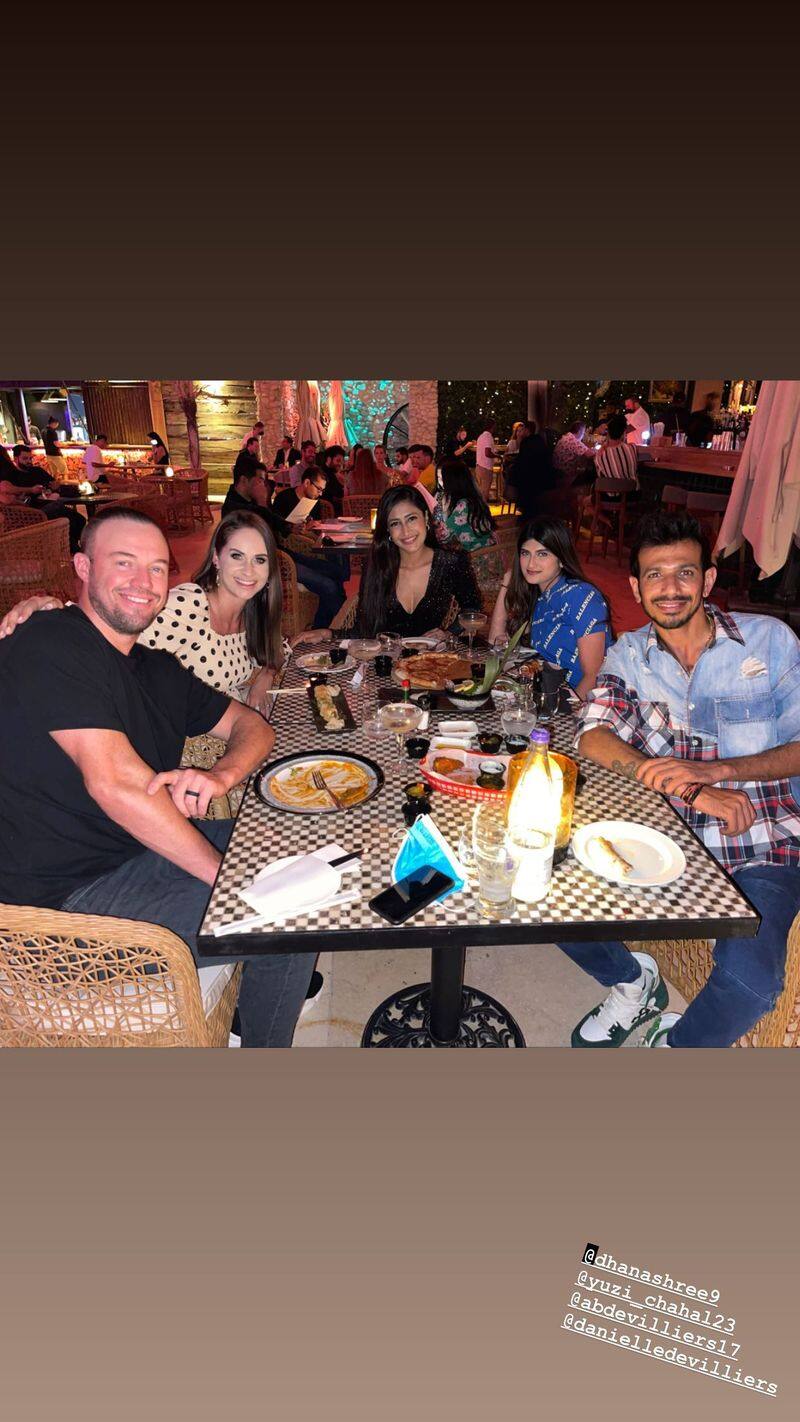 In the meantime, Dhanashree also shared a short video of their dinner on her Insta story. All are seen signalling funnily at the camera while enjoying their drinks.
"
Last Updated Oct 15, 2021, 4:02 PM IST