IPL 2021: Mumbai Indians not here to justify itself as the defending champion, asserts Zaheer Khan
Mumbai Indians is the record five-time champion of the Indian Premier League, while it is also the defending champion of IPL 2021. The side was off to a jittery start to the tournament, losing its opening game to Royal Challengers Bangalore on Friday.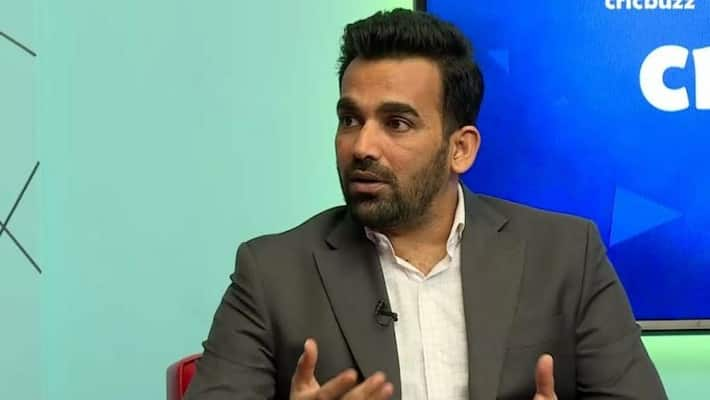 Mumbai Indians is undoubtedly one of the biggest teams in the Indian Premier League. Furthermore, being the defending champion of IPL 2021, it would undoubtedly be one of the teams to be watched out for. It chases history to become the first side to win three consecutive titles.
Being the defending champion, MI might be under some pressure moving into its next game against former champion Kolkata Knight Riders. Upon being questioned by Asianet Newsable on how does the side plan on or find it difficult to justify the tag of being the defending champion every season, MI's Director of Cricket Operations, Zaheer Khan asserted that the team does not look to explain the title.
"I think we are not here to justify anything (laughs). It's just a congratulatory we share among each other. Everyone looks forward to the IPL season when they arrive, they are happy with each other, and you can see the excitement and bonding in the camp. All these things are what keeps us going, I believe," he said during MI's press conference on the eve of the game against KKR.
"It's all about going and expressing. We all understand how difficult IPL as a tournament is and what standard of cricket is played in it. So, you have to just keep pushing yourself and that's what we try to do. It involves the same process and most importantly, it's about enjoying it," he added.
Follow all IPL 2021 updates here
MI was off to a nervous start to IPL 2021, as it lost the opening game to Royal Challengers Bangalore in Chennai on Friday. It would be desperate to turn things around on Tuesday when it takes on KKR. The latter is coming off a winning performance in its opener against Sunrisers Hyderabad on Sunday.
Upon being asked if he was concerned with MI's bowling attack in the opener against RCB, Zaheer reckoned that it's too early to analyse things right now but would be done as the tournament progresses further. "In this format and the tournament, we understand that not everyone is going to have a great day. A little bit of fine-tuning, homework and brushing up of skills is always required. So, we look at it that way. On the whole, it was a good game of cricket (against RCB) and were we happy with how it went,"  he continued.
"With regard to the work required, as we move along with the tournament, we will create that momentum which often is talked about. There is still a lot of work for us to be done with regard to the season, which everyone is keen on putting in his hard efforts," he concluded.
Last Updated Apr 16, 2021, 7:27 PM IST