IPL 2019: Inter-state cricket betting racket busted by CCB; Rs 77 lakh seized during MI-CSK final
The Central Crime Branch (CCB) officials raided a house in Koramangala and seized Rs 77.33 lakh from an accused for betting on IPL 2019 matches. The Bengaluru Police said the betting was run through mobile phones and via online platforms. The raid was conducted during the IPL final between Mumbai Indians (MI) and Chennai Super Kings (CSK) on May 12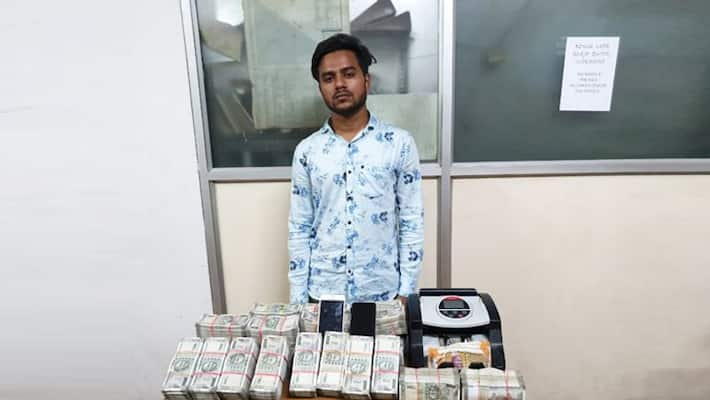 Bengaluru: Three days after raiding a massage parlour indulging in sex trade in Bengaluru's startup hub Koramangala, the Central Crime Branch (CCB) sleuths arrested a bookie for running a betting racket on IPL 2019 matches. They have recovered a whopping Rs 77.33 lakhs.
According to a senior police officer of CCB Bengaluru, they received information about an inter-state cricket betting racket run by a person named Syed Elliyas who is said to be the kingpin and use to get in touch with clients from Rajasthan, Gujarat, Punjab and other states.
The accused hired  Syed Chand Pasha (25) from the Muslim dominated Tannery Road to run his betting racket. The accused persons used to collect phone numbers and details of the clients and encourage them to place bets on IPL matches.
The betting happened over phone and also on online platforms where betting started from the time of toss and would involve betting on ball by ball and till the end of the match, the police said.
A new entrant into the betting field has allegedly lost lakhs of rupees as the kingpin Elliyas and Pasha cheated him.
"People who are seasoned will be given money when they win but for new entrants, the bookies cheat and an informant was one of the victims of this illegal betting racket. He tipped off the CCB. Based on his information, we were able to crack the whip on the bookies during the IPL 2019 final between Mumbai Indians (MI) and Chennai Super Kings (CSK) on Sunday (May 12)," a police officer said.
"The accused Chand Pasha allegedly collected Rs 77,33,400 from clients and had to transfer the amount. For each match he was getting Rs 1.5 lakh as commission. On May 12, the CCB raided a house in Koramangala 3rd block and seized cash and two mobile phones. The money collected was part of online transactions. The main accused Elliyas is absconding and once he is nabbed more details will be known," he added.
The police expressed shock over such illegal business being run from a residential area in the upscale locality of Koramangala and have instructed residents' welfare associations to keep them informed about any suspicious  movements in and around Koramangala.
Last Updated May 14, 2019, 12:07 PM IST