IPL 2019: All you need to know about these five RCB players before chanting Esala Cup Namde
With eight teams battling for one cup, here is what you need to know about these five players of the RCB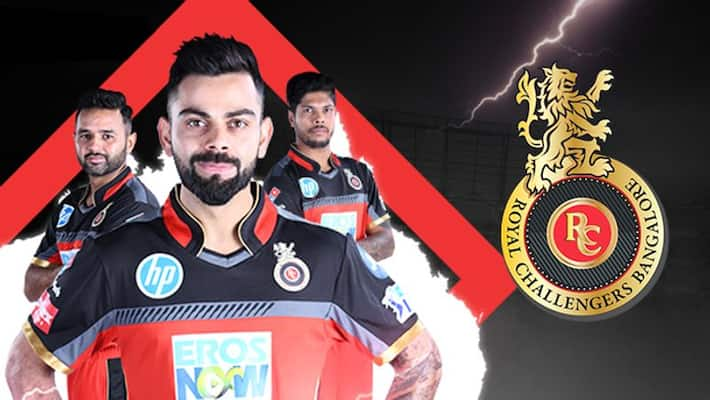 Bengaluru: Royal Challengers Bangalore (RCB) has won several people's hearts over the past decade, is all set to win the cup in the upcoming Indian Premier League 2019. While team RCB finished sixth in the 2018 edition, the franchise decided to retain a few experienced players including captain Virat Kohli, AB de Villiers, Parthiv Patel, Yuzvendra Chahal and Umesh Yadav.
However, the other IPL teams have to watch out for these five players from the team Red. 
Let's take a look at five RCB players to watch out for in the upcoming edition of IPL.
1. Virat Kohli
Being the best batsman across formats at the moment, Virat Kohli is the second highest run-scorer in the IPL after Suresh Raina. Kohli has scored 4,948 runs from 163 matches.
In 2016, Kohli scored a record of 973 runs from 16 matches during the IPL and helped the team reach the finals.
2. AB de Villiers
Though AB de Villiers (ABD) possesses enough power to win the RCB matches single-handedly, the South African player announced his retirement from the International cricket days after the RCB exited the 11th season of the IPL. 
ABD is currently the third-highest run-scorer for the team after Virat Kohli and Chris Gayle. The South African batsman has scored 3,953 runs in the IPL at an average of almost 40 with three centuries and 28 fifties.
Since moving to the Bengaluru-based franchise in 2011, the 34-year-old has been incredibly consistent and will continue to be one of RCB's most essential players in IPL 2019.
3. Yuzvendra Chahal
He is one of the 14 players retained by the RCB ahead of the IPL 2019 auctions. He has been a part of the franchise since 2014.
Chahal has downed 82 wickets and is the highest wicket-taker for the RCB.
4. Marcus Stoinis
The RCB franchise traded Mandeep Singh to Kings XI Punjab for Australian all-rounder Marcus Stoinis during the transfer window.
Marcus Stoinis has scored 262 runs from 19 matches at an average of 23.81 and has taken13 wickets at an average of 32.61.
5. Shimron Hetmyer
With the presence of Shimron Hetmyer after Virat Kohli and AB de Villiers in their ranks, this could give RCB's batting line-up the much-awaited X-factor.
This Windies batsman scored 106 from 78 balls and 94 off 64 balls in back-to-back games in Guwahati and Visakhapatnam.
So far, Hetmyer has played 21 T20s and has scored 517 runs at a strike rate of 142.42.
Last Updated Mar 21, 2019, 6:38 PM IST