International Day Of Happiness: ICC posts 6 'best' cover drives from 3 World Cups; Virat Kohli features
On the occasion of International Day of Happiness, ICC said "Happiness is ... cover-drives". Watch 6 'best' cover drives including Virat Kohli's from past 3 World Cups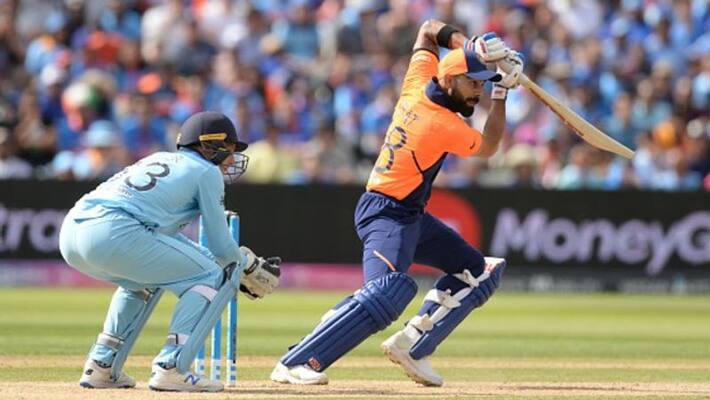 Bengaluru: With no cricket matches being played across the world due to the outbreak of novel coronavirus (COVID-19), fans have no other choice than to watch some of the best matches from the past.
With Friday (March 20) being International Day Of Happiness, the sport's world governing body International Cricket Council (ICC) decided to enthrall cricket fans by picking six of the best cover drives from the past three editions of the World Cups.
Also read: Virat Kohli speaks on Janta Curfew
ICC's official Twitter handle posted a video where the six videos can be watched. One of the cover drives is played by Indian captain Virat Kohli against England in last year's ICC World Cup 2019.
India failed to clear the semi-final hurdle as they lost to New Zealand. England won the trophy after an epic final at Lord's with the actual match and the following Super Over ending in ties and the outcome decided on boundary count back.
ICC captioned the 42-second video as "Happiness is ... cover-drives (Smiling face with heart-shaped eyes emoji) On the #InternationalDayOfHapiness, let's look back at the best cover drives from our last three World Cups (sic)."
The video features four shots from the men's World Cup and two from women's World Cup.
Last Updated Mar 20, 2020, 1:31 PM IST