IND vs AUS 2022-23, 1st Test: 'Someone of Suryakumar Yadav's calibre should be considered' - Sachin Tendulkar
IND vs AUS 2022-23: India will be relishing its team options ahead of the opening Nagpur Test against Australia for the Border-Gavaskar Trophy. Meanwhile, Sachin Tendulkar has called for Suryakumar Yadav to be considered.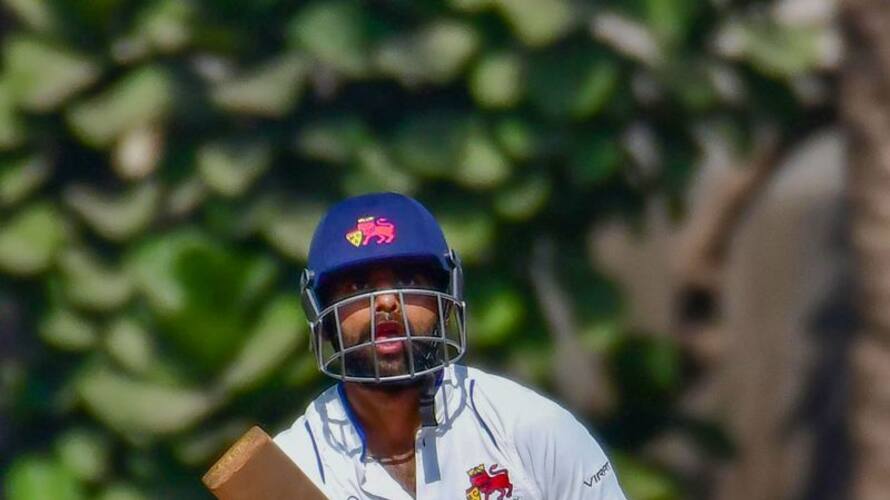 Test cricket is a different ball game, but Suryakumar Yadav, with his fantastic skill set and the ability to think out of the box, is "perfectly equipped" to play the traditional format, the legendary Sachin Tendulkar opined on Wednesday. In a wide-ranging interview with PTI, Tendulkar spoke about the importance of match-ups, sweep shots against spinners, the brilliance of Ravichandran Ashwin and the understated importance of Cheteshwar Pujara, who is gearing up to play his 99th Test at Jamtha on Thursday.
"From entering into T20s and ODIs and now in the Test squad, he has made an incredible impression around the globe. Whoever follows Surya falls in love with his ability and the way he thinks. But Test cricket is going to be different. Surya looks perfectly equipped to play Test cricket. Someone of his calibre should be considered along with KL Rahul and Shubman Gill. All three are capable players, and I don't want to pass any judgement here, but all three are capable enough to walk into the team," Tendulkar said.
Tendulkar, Test cricket's highest run-scorer, did not want to be dragged into the debate on an ideal playing XI but said consistency is a must to retain a spot in the team. "I don't want to get into team combinations and all that. But, if we get into the recent past, Shubman Gill has been in good form, and Rahul hasn't been able to contribute, but such is life. You go through these ups and downs. They both are excellent players, and to retain position in the team, one has to continue scoring runs," Tendulkar said when asked whether the team management would struggle to finalise the playing eleven.
Talking about India's No. 1 batter Virat Kohli and his return to form in white-ball cricket, Tendulkar said it augurs well for the team ahead of the Test series against Australia. "With how he has played in the last few months, I liked watching that. Very assertive, very certain of what he wanted to do," he reckoned.
ALSO READ: ICC RANKINGS - SURYAKUMAR YADAV RETAINS T20I TOP SPOT, SHUBMAN GILL REACHES CAREER-BEST 30TH IN ODIS
Tendulkar would undoubtedly be watching the keen contest between veteran off-spinner Nathan Lyon and Kohli as that would be one of the great match-ups. "World cricket needs these kinds of rivalries. It is important to have those rivalries and remember when Australia came in 1998. It was termed 'Warne vs Tendulkar'. It is not Warne vs Tendulkar but Australia vs India. But, everyone likes to see such rivalries," he determined.
I don't think we recognise Pujara's actual value
Pujara is set to complete the 100-Test milestone during the second game of the series at the Arun Jaitley Stadium in New Delhi. Someone with 7,000-plus Test runs in 98 games, Pujara is expected to be another thorn in the Aussie flesh.
"I feel Pujara's achievements aren't recognised enough, and his importance in the team isn't recognised enough, generally. He has played magnificently for the country, and his contribution has been immense in whatever success the Indian cricket team has had," said Tendulkar, who was, in fact, at the other end when Pujara scored a half-century on his Test debut.
Nathan Lyon will also miss Starc
The Australians will certainly miss senior seamer Mitchell Starc, but for Tendulkar, the left-armer's absence might lessen the impact of off-spinner Lyon. Starc, who comes around the wicket (over the wicket for lefties), often creates rough with his footmarks in his follow-through, and that becomes troublesome for right-handed batters (when a spinner operates and exploits rough patch).
ALSO READ: ICC WORLD TEST CHAMPIONSHIP 2021-23 - FINAL TO BE HELD AT THE OVAL BETWEEN JUNE 7-11
"Lyon is a world-class bowler, and he becomes more effective when Starc is there because of the rough patches created for right-handers outside the off stump. These are the things which will come into play," addressed Tendulkar.
Ashwin's skills, as well as mind games, will make the series more engaging
The conventional thought process says that spinners will come into play when the ball is old, but in the case of veteran all-rounder Ravichandran Ashwin, a bit of nip in the morning air and some moisture in the surface could bring him into play in the very first hour, the maestro said.
"I think he is just one short of 450 wickets. Ashwin is a world-class bowler who has been delivering amazing performances for years. His variation is special, and he isn't afraid to try things. He wants to make batter's life uncomfortable, and that's how it should be," defined Tendulkar.
"It is all about owning those 22 yards, and he has multiple variations which can force a batter to think differently and disturb a batter's gameplan. He also likes to play mind games, which makes any series far more exciting, interesting and engaging," Tendulkar clarified.
ALSO READ: IND VS AUS 2022-23, 1ST TEST: 'IT'S GOING TO BE TOUGH' - ROHIT ON WHO AMONG GILL AND SURYA WOULD MAKE THE CUT
Ravindra Jadeja is good enough to bat at No. 6
Jadeja's presence in the XI lends the requisite balance, and Tendulkar believes he is competent enough to bat at number six in Tests regularly. "Jadeja as a package is tremendous. In the last few seasons, he has upped his batting, and for me, he is good enough to bat at No. 6 and played enough crucial innings for India. He also recently played a first-class match in bowling and got wickets [seven vs Tamil Nadu]. He had that unfortunate [knee] injury, and players like him will overcome challenges," stated Tendulkar.
"What Jadeja has achieved, he has become a crucial part of this Indian cricket team. He is also a brilliant fielder; if I am right, he is eight wickets short of 250-mark. He has also scored 2500 runs. He is in that special league of players not many guys have been able to achieve in Test cricket," Tendulkar continued.
The reverse swing will be a factor
While everyone is talking about spinners' impact, Tendulkar said reverse swing would also be crucial. "The first hour of every morning, seamers will come into play, and so will the spinners because there will be that bite in the surface in the morning," he sounded.
"I remember playing one game in Nagpur where spinners dominated the morning session. The oddball went straight, and the other one spun viciously. It became difficult for batters to gauge which would turn and which would come straight. It will be both, and the reverse will play in this series," added Tendulkar.
ALSO READ: IND VS AUS 2022-23, 1ST TEST: DATE, TIME, VENUE, SQUADS, WHERE TO WATCH LIVE STREAMING, TICKETS AND MORE
We don't expect tracks that aid spinners in Australia
A challenge of being an international cricketer is to adapt to different kinds of surfaces, and Tendulkar feels that when a team comes to India, they should be well aware that pitches will offer turn. "When you become an international cricketer, you are supposed to play on any surface in the world. Those are the challenges of travelling. When we go to Australia, we don't expect turners there. The surface's nature will be a little bouncy, more pace, and upfront movement of the seam," he clarified.
"So is the case with the Australian team in India. They know there will be a turn, and the nature of the surface will be slowish. They are prepared for that. They have practised with SG balls. Every team prepares to the best of their abilities, and what happens around them is amplified, but the team is always in a different space compared to what outsiders are thinking. I feel Aussies are prepared to play and face the challenges," concluded Tendulkar.
(With inputs from PTI)
Last Updated Feb 8, 2023, 5:31 PM IST