T20 World Cup 2021, India vs Pakistan: Star Sports pokes fun at Pakistan's 0 in new 'Mauka-Mauka' ad (WATCH)
The 2021 ICC T20 World Cup has excited the entire cricketing for the upcoming India vs Pakistan clash in Dubai on Sunday. Meanwhile, Star Sports keeps poking fun at the latter through its 'Mauka-Mauka' ads.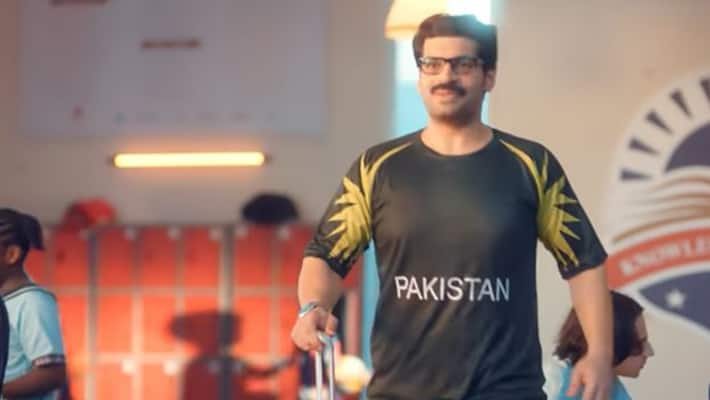 Fans are impatiently waiting for Sunday, which would witness the high-profile clash between arch-rivals India and Pakistan at the Super 12 stage of the ICC T20 World Cup 2021, to be held at the Dubai International Stadium. It would be the sixth clash between the two in the tournament to date, with India having a comfortable lead of 5-0 against its rival.
ALSO WATCH: T20 World Cup, India vs Pakistan - A look at the top moments from the competition to date
Meanwhile, ahead of this huge clash, official broadcaster Star Sports is hyping the match in the best possible way, as it has again brought back its well-known 'Mauka-Mauka' campaign. The broadcaster has already launched a few versions of the ad ahead of the game, while on Saturday, it released its latest version of it.
"
ALSO WATCH: T20 World Cup 2021, India vs Pakistan - A quick preview of the fierce rivalry
In this commercial, the broadcaster pokes fun at Pakistan's zero wins against India in the competition. It is displayed that a girl makes fun of the digit zero, taking a jab at its inventor, implying the Pakistani guy in the ad. Also, a girl reminds his son Mohsin that they are talking about his dad, who happens to be the inventor of zero.
ALSO READ: T20 World Cup 2021, India vs Pakistan (Super 12) - Pakistan announces 12-member team
As a teacher in the class guides that any multiple of zero is zero itself, the girl pokes fun at Mohsin again that his father's invention has simplified mathematics. In the canteen, Mohsin meets his father and asks him whether he was the inventor of zero? As his father denies and questions who taught him that, the girl comes up and reminds him that Pakistan has produced zero in every 'mauka' (chance). Watch the video below:
Last Updated Oct 23, 2021, 6:41 PM IST