ICC launches 100% Cricket 'Leading the Game' webinar series
Individuals from cricket, sport and the business community will engage in discussions in the ICC's 100% Cricket 'Leading the Game' webinar series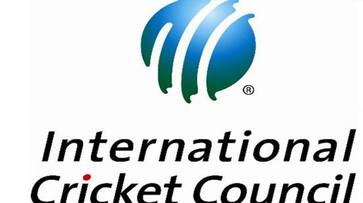 Dubai: The International Cricket Council (ICC) has launched its 100% Cricket 'Leading the Game' webinar series bringing together world leaders from across sport and business to celebrate women's cricket.
The Leading the Game webinar series is part of the ICC's continued emphasis on the women's game following on from the success of ICC Women's T20 World Cup and the launch of 100% Cricket.
Also read: Virat Kohli speaks on his 'only weakness in life'
The series will see individuals from across cricket, sport and the business community engaging in informative discussion sharing best practice and generating new ideas to support the growth of women's cricket at a local and national level.
Watch: Kohli's weightlifting video
The first webinar '100% Leadership' which was available to the global cricket family saw ICC Chief Executive Manu Sawhney, ECB Managing Director of Women's Cricket Clare Connor and World Rugby's General Manager of Women's Rugby Katie Sadleir join Mel Jones to discuss the ICC's strategy to lead women's cricket into the future.
The second installment of the Leading the Game series, 100% Performance will take place next week, before episodes three to six will be open for public sign up.
100% Cricket provides a platform to celebrate the women's game and bring everything fans love about the sport to life. The ICC's pledge to bring 1 million new women and girls to the game as part of 100% Cricket will be delivered in partnership with Members.
Last Updated May 21, 2020, 10:31 AM IST