Exclusive: Syed Kirmani reveals why Dickie Bird used 4-letter word at Malcolm Marshall in 1983 World Cup final
1983 World Cup winner Syed Kirmani has revealed why umpire Dickie Bird was angry with Malcolm Marshall in the final at Lord's on June 25. Kirmani spoke exclusively with Asianet Newsable. He narrated an incident involving him, Balwinder Singh Sandhu, Bird and Marshall during the 1983 World Cup final. Today is the 37th anniversary of India's historic triumph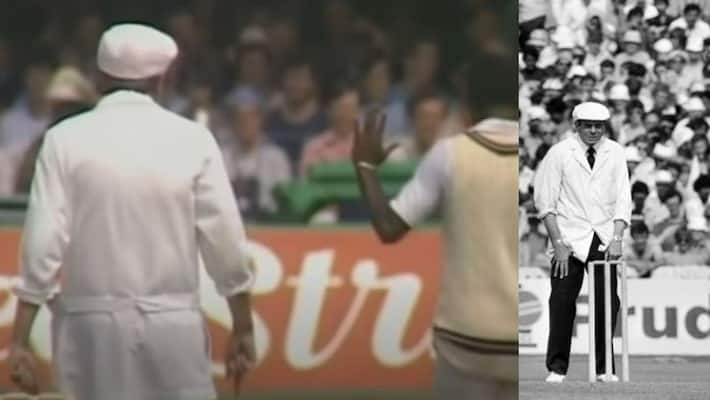 Bengaluru: On this day (June 25) in 1983, India created history by winning their first-ever World Cup trophy. The Kapil Dev-led team stunned the mighty West Indies at Lord's. It has been 37 years since that historic final in England. And, reminiscing the summit clash, World Cup winner Syed Kirmani narrated an interesting incident from the final.
Also read: Exclusive - Syed Kirmani talks about 'turning points' in 1983 World Cup
Kirmani was the wicketkeeper-batsman in the Indian squad that won the 1983 World Cup. In that memorable final, Kirmani scored 14 crucial runs and took a catch.
He and Balwinder Singh Sandhu put on invaluable 22 runs for the final wicket. The last three batsmen, nine, 10 and 11 — Madan Lal, Kirmani and Sandhu contributed 42 runs. These runs were important as the victory margin was 43.
Also read: Exclusive - Kirmani reminisces Kapil Dev's epic 175*
In an exclusive chat with Asianet Newsable, the 70-year-old legendary stumper Kirmani felt that the lower order's contribution was crucial for the team. India were bowled out for 183 in 54.4 overs, with Kirmani being last man out, bowled by Michael Holding. In reply, the Caribbean side was all out for 140 in 52 overs.
Talking about the final, 37 years later, Kirmani has revealed how English umpire Dickie Bird was angry with fast bowler Malcolm Marshall for bowling a bouncer at No. 11 batsman Sandhu.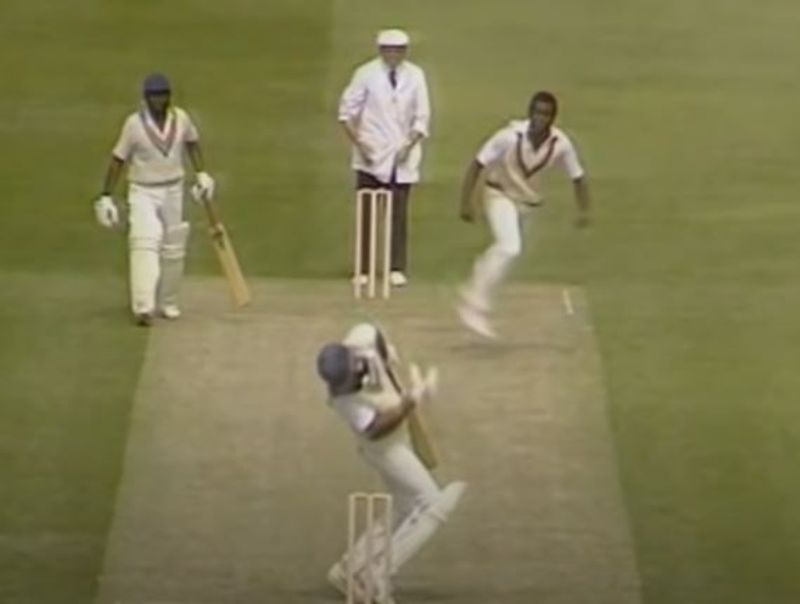 "I don't think anybody would have spoken about this incident from the 1983 World Cup final. Ballu (Balwinder Singh Sandhu) was facing the fastest bowler in the world, Malcolm Marshall. Dickie Bird was the umpire. Marshall bowled a bouncer at Ballu. By the time he could realise, he was hit on the helmet. Ballu was dazed and started rubbing his helmet. I was at the non-striker's end and rushed towards him after taking permission from the umpire. I asked Ballu, 'Kya kar raha hain yaar, why are you rubbing the helmet?'," Kirmani told Asianet Newsable.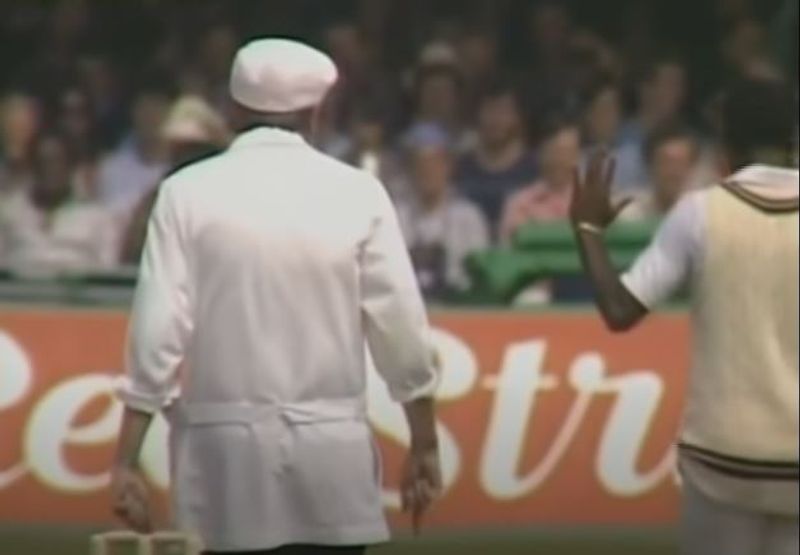 He continued, "In the meantime, Dickie Bird, Malcolm Marshall came to check on Ballu. Dickie Bird fired the hell out of Marshall, and used a four-letter word at him. He said, 'How dare you bowl a bouncer at the last batsman who cannot bat. Say sorry to him'. Then, Marshall, in his typical West Indian accent, told Ballu, 'Sorry maan, I didn't mean to hit you'. And, Ballu gave a hilarious reply as Marshall was walking back to his bowling mark. He said, 'Come here, Malcolm. You think my brain is in my head, no man, my brain is here (pointing to his knees)'. Oh my God, that was great humour by Ballu."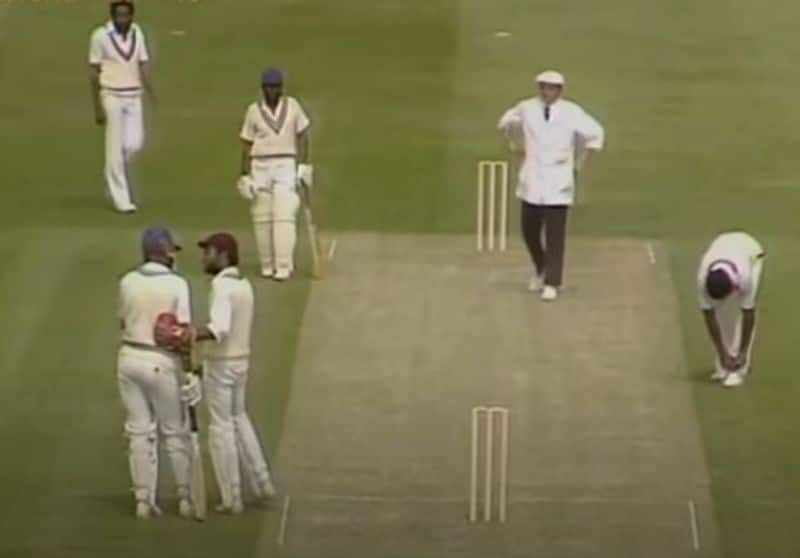 Despite taking a blow on his helmet, Sandhu continued batting. He remained unbeaten on 11 off 30 balls with one four. Later, he took two wickets, Gordon Greenidge (1) and Faoud Bacchus (8).
Watch the incident here (From 15:31 to 16:38)
Last Updated Jun 25, 2020, 11:23 AM IST