Day/night Tests may not attract crowds to grounds, says Harbhajan Singh
'I don't see pink ball bringing a lot of people to the ground. You have to do something about Test cricket. Probably taking the game to the smaller centres where people have not seen their heroes and action,' Harbhajan Singh said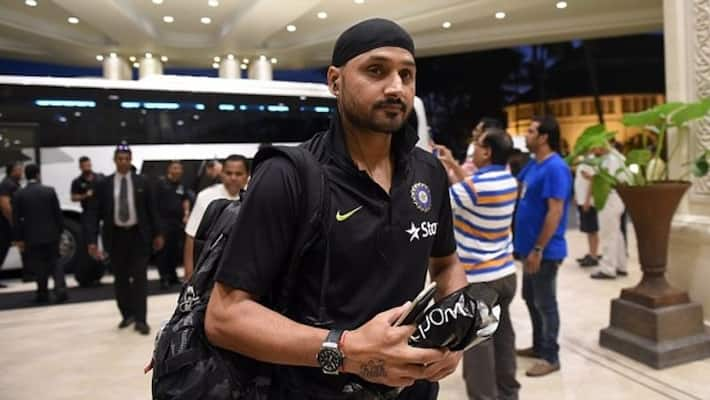 New Delhi: Senior India off-spinner Harbhajan Singh wants Test cricket to be played in smaller centres in the country and has also called for better facilities for the spectators at the stadiums.
Talking ahead of the India-Bangladesh day/night Test, Harbhajan feels pink ball Tests might not attract crowds.
"I don't see pink ball bringing a lot of people to the ground. You have to do something about Test cricket. Probably taking the game to the smaller centres where people have not seen their heroes and action," the 39-year-old told reporters in Delhi on Tuesday (November 19).
"For instance, take the game from Mohali to Amristar. Your people will come to watch it. No matter what the format is whether you play with red/pink ball will not matter to them. One of the keys is to take the game to smaller centres," he added.
Harbhajan wants two strong teams to be competing in order to bring people to stadiums.
"If you have two strong teams playing against each other then only people will come to enjoy the game. Also, another big factor which I feel is that there is not much infrastructure for people. There are not good toilets and seats so people prefer to stay back in their home," Harbhajan, who played 103 Tests for India, said.
India will play their first-ever day/night Test from November 22 at Kolkata's Eden Gardens.
Last Updated Nov 20, 2019, 10:04 AM IST