Dallas, Florida and New York confirmed to host ICC Men's T20 World Cup 2024 matches
The International Cricket Council (ICC) has unveiled the USA venues for the eagerly anticipated ICC Men's T20 World Cup 2024, marking a historic moment for cricket in the United States. Dallas, Florida, and New York have been selected as hosts, with innovative modular stadium technology set to transform these locations into world-class cricket destinations.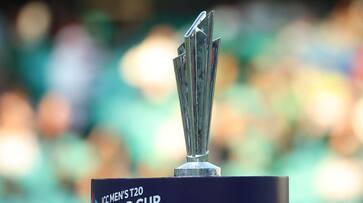 the International Cricket Council (ICC) has officially designated Dallas, Florida, and New York as the three chosen venues in the USA to host the ICC Men's T20 World Cup 2024. Specifically, Grand Prairie in Dallas, Broward County in Florida, and Nassau County in New York will play a significant role in the T20 World Cup marking the first time it will be held in the USA. The ICC Board granted the hosting rights for the tournament to the West Indies and the USA back in November 2021. The selection of these venues came after an extensive evaluation of various options.
Furthermore, an agreement has been forged for the construction of a modular stadium with a seating capacity of 34,000 in Eisenhower Park, situated in Nassau County, New York, contingent upon receiving the necessary permits next month. Additionally, existing venues in Grand Prairie and Broward County will undergo expansion through modular stadium solutions to accommodate more spectators, media facilities, and premium hospitality areas, pending final agreements.
ICC Chief Executive Geoff Allardice expressed his excitement, saying, "We are thrilled to announce the three USA venues that will be part of the largest ICC Men's T20 World Cup ever held, featuring 20 teams competing for the coveted trophy. The USA is a strategically vital market, and these venues provide us with an exceptional opportunity to make a significant impact in the world's largest sports market."
Allardice added, "We explored multiple potential venue options in the country and were highly encouraged by the enthusiasm displayed by prospective hosts. This underscores the growing recognition of cricket's enormous fan base and its ability to unite diverse communities."
"We are particularly enthusiastic about the prospect of utilizing modular stadium technology to showcase world-class cricket in a location that has not previously hosted an ICC global event, thereby giving cricket enthusiasts in the USA the chance to witness the world's best players up close. This technology has been successfully employed in previous ICC events to increase venue capacity and is a common practice in other major sports worldwide. In the USA, it will enable us to expand the capacities of the venues in both Dallas and Florida and create a truly impressive facility in New York."
Also Read: Amid rumours of strained relation, Babar Azam gives Shaheen Afridi big hug at Pakistan pacer's wedding - WATCH
Nassau County Executive Bruce Blakeman shared his enthusiasm, stating, "Nassau County is excited to partner with the ICC to host the Men's T20 World Cup, one of the most popular sporting events globally. With over one billion fans worldwide, this event will draw fans from all corners of the globe to Eisenhower Park."
Blakeman also noted, "Whether it be PGA events, record-breaking concerts in our parks, or the annual Belmont Stakes, we are no strangers to hosting large-scale events on the global stage. I look forward to bringing our diverse communities together to witness some of the finest cricket in the world, right here in Nassau County."
Additionally, several other venues across the USA, including George Mason University in Washington, the new home of the MLC team Washington Freedom, have been identified as potential locations for pre-event matches and training.
Last Updated Sep 20, 2023, 4:20 PM IST