Asia Cup 2023: Rain threat looms over Pakistan vs India clash in Colombo
The highly anticipated Pakistan vs. India cricket match in the 2023 Asia Cup faces a significant rain threat as Colombo grapples with uncharacteristic wet weather in the lead-up to the game. Despite this challenge, a reserve day has been scheduled and officials are determined to ensure the match proceeds smoothly, with the possibility of extended play.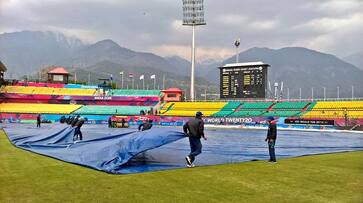 The upcoming Pakistan vs India Super Four match in the 2023 Asia Cup faces a significant threat from rain, given the rainy weather in Colombo leading up to the game and the possibility of thunderstorms on the match day. Colombo typically doesn't experience such high rainfall in September, and it has previously hosted ODI cricket successfully during this time, although some matches have been affected by rain. While the northeast monsoon usually arrives in mid-October, September falls within the drier inter-monsoon season.
Fortunately, there is a reserve day scheduled for the Pakistan vs. India match, making it the only Super Four game with this option. However, the umpires will make every effort to achieve a result on the originally scheduled match day. If there are delays or interruptions, the playing hours can be extended by up to 90 minutes. Should the match remain incomplete on Sunday, the teams will aim to conclude it on Monday, resuming from where they left off.
Initially, there were plans to move the Colombo Asia Cup matches to the drier venue of Hambantota, especially during this time of year. However, these plans were abruptly abandoned by the Asian Cricket Council (ACC) at the last minute. The ACC's reasoning was that it was too late to relocate the matches, as traveling fans had already made arrangements to attend the games in Colombo.
It's worth noting that the first encounter between these two teams was also affected by rain, but that took place in Pallekele. During that match, India posted a total of 266 runs in 48.5 overs, and Pakistan couldn't begin their chase due to adverse weather conditions.
Also Read: Asia Cup 2023: India vs Pakistan match gets reserve day amid weather concerns
Last Updated Sep 10, 2023, 10:03 AM IST