Pope to livestream Easter mass to locked down world, PM Modi wishes nation on Easter
The pope's virtual prayers are just the most vivid example of religious improvisation in the age of social distancing and confinement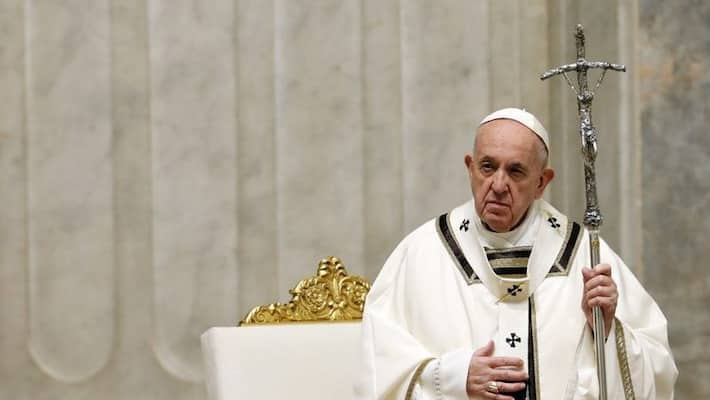 New Delhi: Prime Minister Narendra Modi on Sunday extended Easter greetings and prayed that the day gives added strength to successfully overcome COVID-19.
"Best wishes to everyone on the special occasion of Easter. We remember the noble thoughts of Lord Christ, especially his unwavering commitment to empowering the poor and needy," the Prime Minister wrote on Twitter. 
"May this Easter give us added strength to successfully overcome COVID-19 and create a healthier planet," he said.
Pope Francis will break with centuries of tradition and livestream Easter Sunday mass to allow the world's 1.3 billion Catholics celebrate their holiest holiday under a coronavirus lockdown.
Fear and confusion in the face of a disease whose official death toll has soared past 1,00,000 but whose real one is feared to be higher still -- are reshaping society and transforming the way religion is observed.
Also read: COVID-19: Hydroxychloroquine consignment from India arrives in US
Even such hallowed traditions as the pope's messages to the faithful on Saint Peter's Square have been replaced by prayers that Francis reads into a camera from the seclusion of his private library.
His only audience is the camera and the 83-year-old Argentine has admitted that the entire experience makes him feel "caged".
This year, all around the world, Christians will be celebrating Easter and commemorating Jesus' resurrection without church services or family gatherings and Sunday mass. For the first time in over a century, the Church of the Holy Sepulchre in Jerusalem will be closed for Easter weekend.
The Catholic community across the globe just completed Lent, the 40-day liturgical season of fasting and special prayer. After Good Friday where the community commemorates the crucifixion of Jesus, the Easter Vigil mass on Holy Saturday celebrates the resurrection of Jesus from the dead. This is considered the most important service in the liturgical calendar.
Last Updated Apr 12, 2020, 11:07 AM IST