Coronavirus: China reports 37 new cases; Beijing implements wartime measures
Beijing has so far reported 603 confirmed domestically-transmitted cases, including 411 who were discharged from hospitals after recovery and nine deaths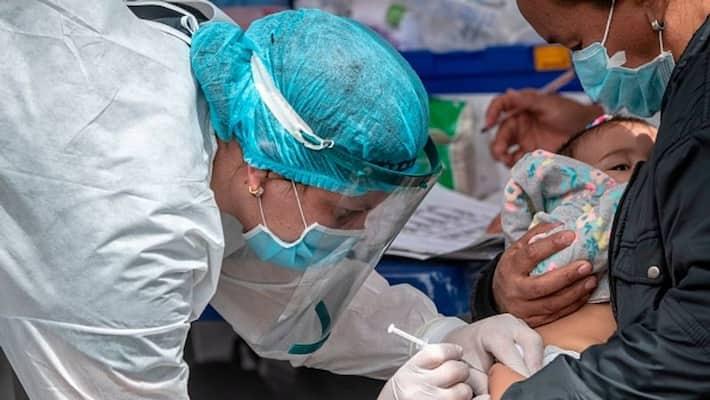 Beijing: China has reported 37 new coronavirus cases including 25 in Beijing where 183 patients are undergoing treatment, with the city implementing wartime measures to arrest the COVID-19 spread, health authorities said on Friday (June 19).
The National Health Commission (NHC) said that 32 new confirmed COVID-19 cases were reported in the country on Thursday of which 28 were domestically-transmitted and four were imported.
Of the domestically-transmitted cases, 25 were reported in Beijing, two in Hebei province and one in Liaoning province, it said in its daily report.
No deaths related to the disease were reported on Thursday, according to the commission.
As new cases continued to emerge, Beijing has implemented wartime measures to contain the spread of the coronavirus, it said.
Five new asymptomatic cases were reported on the mainland on Thursday, it said, adding that 110 asymptomatic cases, including 60 from overseas, were still under medical observation.
Beijing, which is under semi-lockdown after a cluster of cases emerged in the city's main wholesale market Xinfadi, reported 25 new confirmed domestically-transmitted COVID-19 cases and two new asymptomatic cases on Thursday, the municipal health commission said Friday.
Beijing has so far reported 603 confirmed domestically-transmitted cases, including 411 who were discharged from hospitals after recovery and nine deaths, it said.
As many as 183 patients were receiving medical treatment and 15 asymptomatic cases under medical observation.
So far, 174 imported cases have been reported in Beijing, with one still hospitalised, the commission said.
The NHC said that as of Thursday, the overall confirmed cases on the mainland reached 83,325, including 293 who were being treated, with 13 in severe conditions.
It said that 78,398 people have been discharged after recovery and 4,634 died.
The authorities are closely monitoring seafood stalls in Xinfadi market which is at the centre of the new coronavirus cluster in Beijing, with a top health expert saying there were similarities to the situation in Wuhan at the start of the outbreak last year.
Last Updated Jun 20, 2020, 12:54 PM IST