British PM Boris Johnson spends second night in intensive care unit
The Prime Minister has received messages of support from around the world, with US President Donald Trump sending best wishes to his "very good friend" while Russian leader Vladimir Putin said Boris Johnson's "energy, optimism and sense of humour" would see him through.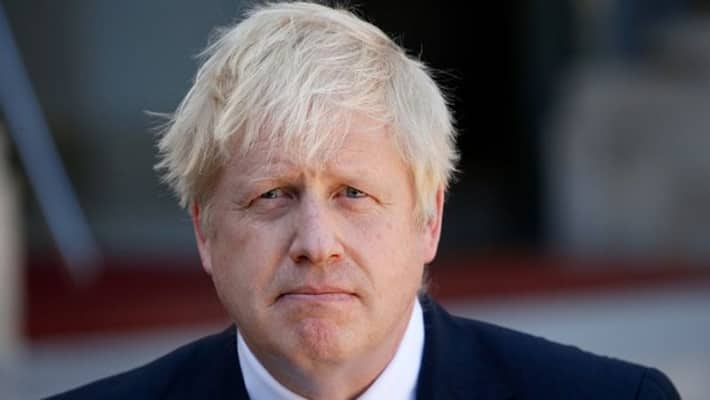 London: British Prime Minister Boris Johnson spent a second night in intensive care battling the coronavirus, which has infected more than 55,000 across the country and killed nearly 6,200.
"He stayed at work for you... now pray at home for him," The Sun tabloid splashed across its front page Wednesday while the Daily Express said: "Boris 'will pull through'," quoted news agency AFP. 
Deputising for Johnson, foreign secretary Dominic Raab said he was "confident he'll pull through, because if there's one thing I know about this Prime Minister, he's a fighter and he'll be back, leading us through this crisis in short order".
In an update on Tuesday evening, AFP quoted the Prime Minister's spokesman saying his "condition is stable and he remains in intensive care for close monitoring". He earlier said the 55-year-old conservative leader was receiving "standard oxygen treatment and breathing without any other assistance" and had not required a ventilator.
Also read: Coronavirus: British PM Boris Johnson moved to intensive care unit for treatment
Johnson is the most high-profile government leader to become infected with COVID-19 and messages of support flooded in from across Britain and the world.
He was admitted to intensive care on Monday evening after spending Sunday night in hospital following concerns that he still had a cough and high temperature 10 days after being diagnosed with COVID-19.
His transfer to intensive care is unprecedented for a Prime Minister during a national emergency.
For many people, it brought home the seriousness of the disease that has so far seen 6,159 deaths in Britain, with a record 786 more reported in a daily update on Tuesday.
Despite the record daily death toll, there was more encouraging news with the number of new daily cases remaining at a roughly stable 3,643.
 
Last Updated Apr 8, 2020, 11:21 AM IST