Elon Musk's SpaceX to seek permission to launch satellite internet services in India: Report
The company will also seek statutory approvals from the government for landing rights and market access, the report said. Earlier this year, the Indian government asked Starlink to refund all its pre-orders until it received licences to operate in the country.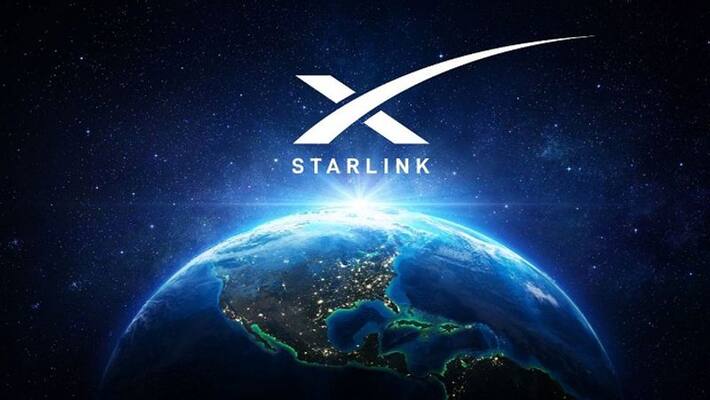 The high-tech Starlink services have already made their entry in several countries through their super-speed and accommodating internet services. Elon Musk's Starlink internet services are now probably going to expand to India. 
Various media reports suggest that billionaire businessman Elon Musk's SpaceX plans to apply for a licence to start satellite internet services in India under its Starlink brand, making it the third business to do so.
According to the report, SpaceX would also ask the government for statutory licences for landing rights and market access. It is also anticipated to get permission from the Department of Telecommunications (DoT) to set up local gateways.
Also Read | Tesla to deliver long-delayed first semi trucks to Pepsi by December, announces Elon Musk
SpaceX will be the third business to submit an application for the Global Mobile Personal Communications By Satellite (GMPCS) services licence to Indian authorities, following Bharti Group-backed OneWeb and Reliance Jio's satellite division, reports added.
Prior to receiving operating permits, the Indian government has requested a refund for all of its pre-orders. The Starlink satellite internet is anticipated to start in India shortly now that it has plans to apply for a licence there.
The world's first and biggest satellite constellation, Starlink, uses a low Earth orbit to transmit broadband internet capable of supporting streaming, online gaming, video chats, and more, according to the network's official website.
Also Read | Twitter takeover: US Court halts trial, urges Tesla CEO Elon Musk to close deal by October 28
Elon Musk acted swiftly to supply Starlink internet connections in various regions of the country when the war forced the suspension of internet services in Ukraine. This helped the nation stay connected to the outside world and support the government's continued operation.
The super-fast internet services will soon be available in eight of India's largest cities thanks to a recent introduction of 5G services by the Indian government. India's internet connectivity may advance if Starlink were to be introduced there.
Last Updated Oct 12, 2022, 1:01 PM IST