Watch: When elephant took afternoon nap in middle of road
An elephant was filmed sleeping in afternoon right in the middle of the road, and it has delighted the internet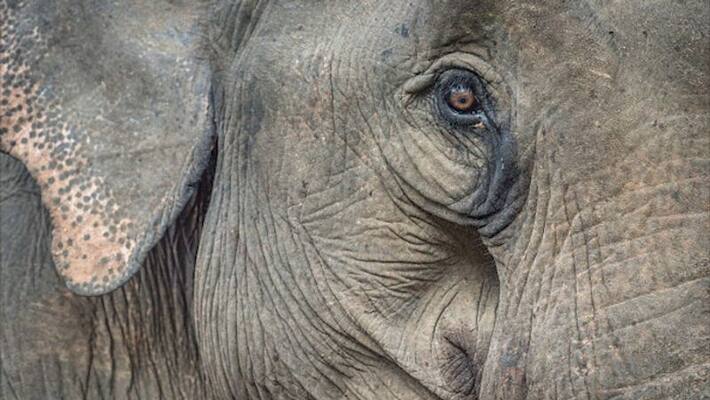 Bengaluru: A video has gone viral on social media, where an elephant can be seen sleeping in the middle of the road. Indian Forest Service (IFS) officer Susanta Nanda shared the adorable video on his Twitter account.
The 31-second video shows the elephant named Nga-Thong, which was spotted lying on the road in Nakhon Ratchasima, Thailand, by a motorist.
After some time, the tusker woke up and left the way instead of charging at the vehicle for "disturbing the sleep". While maintaining its calm, the elephant walks to the sideways despite his dreams interrupted and his afternoon nap intervened.
A day ago, another video went viral, where a baby elephant was being helped by its mother as it tries climbing over a barrier.
IFS officer Sudha Ramen shared the clip with the caption, "This little Elephant calf was blessed to get the help from its mother. Not every animal are that lucky. Such structures are also the reason for road kills. High time to rethink and plan animal friendly linear projects that pass through d forests and corridors (sic)."
In the video, three elephants can be seen crossing a road and climbing over a barrier. The mother elephant and another elephant crossed the barrier, but the calf was unable to, and failed while attempting it several times.
The mother got across the road, directed the calf and later, with her trunk, helped the baby climb over.
Last Updated Jul 4, 2020, 6:06 PM IST