YSRCP nominates new district leaders for Kurnool, Nandyal
YSRCP chief JMR nominated Silpa Chakrapani Reddy as Nandyal and BY Ramaiah as Kurnool districts' presidents
The new leaders felicitated the outgoing district president Gouru Venkata Reddy
YSRCP supremo JMR promised to make each parliamentary constituency as a district in his 2019 election manifesto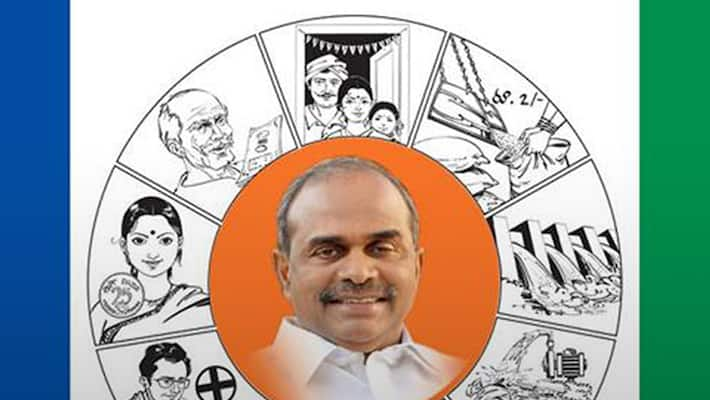 As part of Yuvajana Sramika Rythu Congress Party's election manifesto to make every parliamentary constituency as a district, YSRCP supremo YS Jaganmohan Reddy nominated Nandyal and Kurnool presidents.
Silpa Chakrapani Reddy will be leading the Nandyal Parliamentary district while BY Ramaiah is given the reins for Kurnool.
The new presidents took up their responsibilities in the house of the outgoing district president Gouru Venkata Reddy on Wednesday. PAC Chairman Buggana Rajendranath Reddy said the present bifurcation of districts is the British system which isn't applicable now because of the growing population.
In view of this outdated system, YSRCP supremo proposed a new system of 10 lakhs population to be made into one district as it would be easy for governance.
The new Presidents Silpa Mohan Reddy and BY Ramaiah assured the people to live up to the trust kept on them by their chief and would work cooperatively and collectively with every leader and worker in the constituency.
Their aim, they said, was to see YSRCP win every seat in their constituencies and they seek the support, cooperation and suggestions from everyone.
The outgoing president Gouru Venkata Reddy expressed his gratitude to every leader and worker who assisted and cooperated with him. He promised to work in any capacity entrusted to him by the chief.
Last Updated Mar 31, 2018, 6:48 PM IST