Couple cheats people promising them temple jobs, arrested
A couple cheat people in name of temple jobs for easy money
They collect Rs 10 lakhs from 100 unsuspecting unemployed youth
They were arrested by the police when the victims realised their foolhardiness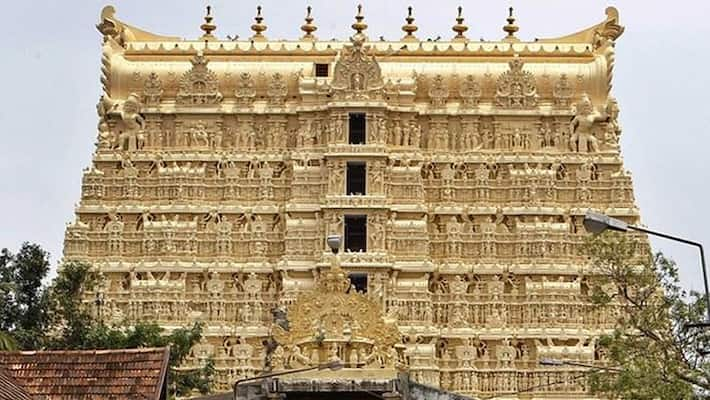 A wife and husband with the intention of earning easy money cheated unemployed youth in the name of procuring them jobs in temples. They collected Rs 10 lakhs from unsuspecting candidates and were arrested when the victims suspected foul.
CI Ramu, in the media conference held at the Mantralaya Circle Police Station, told that Nagendrappa alias Masani Raghavendra, resident of Telangana Gadwal district Vaddepalli mandal  Rajoli village and his wife Geetha Lakshmi alias Gadige Lakshmi Devi of Macharla village in Ieeja mandal were in this together.
They shifted to Kosagi in Kurnool district for livelihood a year back and moved to Sri Urukunda Veeranna Swamy temple in the name of service. They maintained good ties with the temple authorities and the local businessmen.
Taking this opportunity they convinced some unemployed youth of procuring them jobs in the temple and collected Rs 15,000 to Rs 20,000 from each candidate. They gave salaries of Rs 5,000 to Rs 8,000 to a couple of candidates saying their appointment letters would be delayed.
Trusting them, the youth collected money from their friends and gave it to the couple. When the victims realised their foolhardiness they demanded their money back and the couple shifted to Mantralaya. The victims reported to the police who captured them on Monday and produced them before the media.
Police seized Rs 1,47,900 and gold jewellery worth Rs 2 lakhs from them. When the culprits were produced before the judge, they were sent to remand. Till date 500 victims approached the police and full investigation is underway.
Last Updated Mar 31, 2018, 6:48 PM IST