Vijayawada woman quits job to start Andhra's first electric-car rental
Vijayawada girl starts state's first electric car rental services in Vijayawada.
Her company now plans to expand to Hyderabad as well.
Sruthi Reddy considers Kiran Mazumdar-Shaw and Indra Nooyi as her inspiration.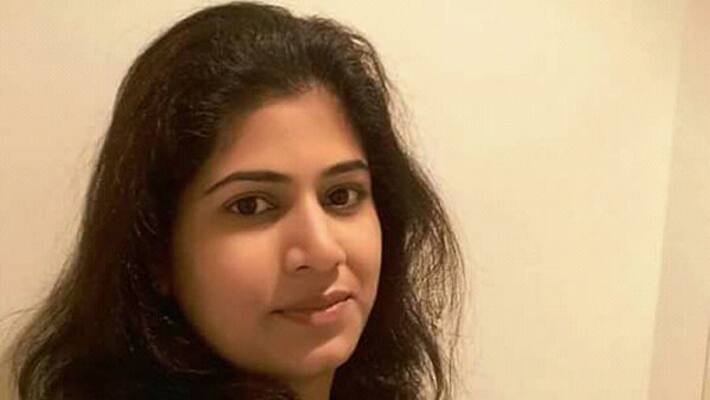 Inspired by country's leading women entrepreneurs such as Indra Nooyi and Kiran Mazumdar Shaw, Vijayawada based Sruthi Reddy quit her well-paying job to start country's first e-cars rental business – eGo Rides.
Sruthi started her small eco-friendly e-cars business with just two vehicles in Vijayawada city and later even expanded the fleet. For Sruthi, however, says that she entered the business not just for making money, but wants to contribute towards creating a healthy environment.
Her story in her own words:
Hi… My name is Sruthi and I come from a small family of a businessman father, homemaker mother and an elder brother settled in IT field. I completed my Post Graduation in Biochemistry and joined NIN immediately. I am inspired by industrialists like Indra Nooyi and Kiran Mazumdar and my interest in business made me to quit my job and try my hand in business.
Petrol and diesel cabs today rule the roads, but they have their environmental disadvantages. This drove me to think of an alternative, which was nature-friendly and so I decided to start the eGo. I initially started with two e-rickshaw services in Vijayawada with 10 to 20 bookings per day. This was a good beginning for our company and we are expanding our cab services to Hyderabad very soon. Our e-vehicles have Wi-Fi and GPS facilities and a camera for the security of women.
Reason for Eco-friendly vehicles:
I am a lover of environment and my desire was to change poisonous gases to reusable harmless gases. But that requires a lot of research, resources and investment and there were no tools or technology to fulfil it. So I chose another means of saving environment and in the process I came across the rapid increase in e-vehicles.
An ordinary car releases 150-250 grams of carbon dioxide per kilometre. But an electric vehicle reduces pollution up to 75%. I researched and found this to be the solution for present environmental situation and this is also a user-friendly growing industry.
Obstacles:
I initiated the process but it was never a smooth ride. I had to face lot of grievances to organise vehicle charging facilities, recruit drivers, get government permissions and find investors which I am awaiting even today.
I employ more women drivers as I see it as means of empowering them.  We organise special training sessions from an equipped training team and also teach the women self defence and individual development in order to inculcate self confidence.
Future:
There's a lot of future to an environment friendly fuel in the world and the recent Paris treaty is related to this issue. Electric vehicles will be the future of the world and even India is taking towards that direction. Many companies are coming forward to establish electric vehicles and there's a bright future to it.'
eGo rides can be accessed for electric vehicle transportation and budget friendly rides at www.egorides.in.
Last Updated Mar 31, 2018, 6:31 PM IST