TDP knows that it is going to lose Nandyal: Ambati Rambabu
TDP and YSRCP are in a tussle to win the Nandyal by-polls.
Both the parties are engaged in a war of words.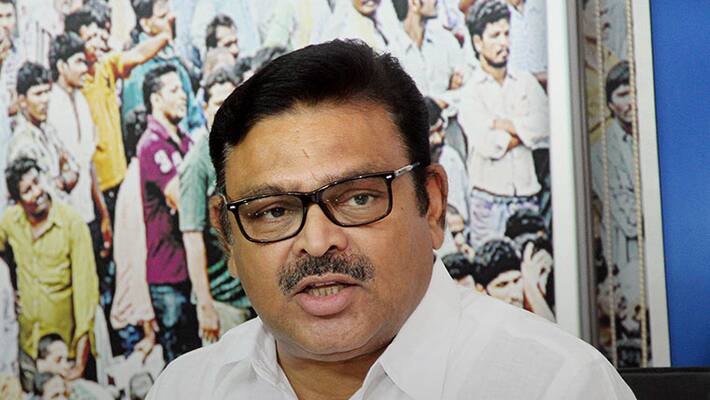 YSRCP spokesperson and Sattenapalli spokesperson Ambati Rambabu said that TDP was going to lose the Nandyal by-polls and that is what is making Chandrababu Naidu all the more afraid.
Ambati said that Chandrababu is on a spree to announce one developmental measure after another in Nandyal but under TDP the state has seen no progress in the last three years.
TDP might have a long list of claims, Chandrababu even inaugurated many schemes but none of it has benefitted the citizens, Ambati said.
Chandrababu laid foundation stones for widening of roads in Nandyal and when Silpa Mohan Reddy approached Chandrababu for funds to widen the roads, he never allotted it.
Ambati even showed a video as proof of this incident. Ambati Rambabu further criticised Chandrababu for playing dirty politics by making false accusations on Silpa Mohan's nomination.
Ambati clarified that the same lawyer who signed Silpa Mohan's nomination papers in 2014 also signed the present nomination papers.
TDP will lose the election as the Nandyal voters will teach Chandrababu a lesson and YSRCP will emerge victorious, he added.
Last Updated Mar 31, 2018, 6:52 PM IST