TDP and BJP helping each other in Chittoor
TDP leaders have been trying to undermine the supremacy of YSRCP in Chittoor district
Now BJP joined the TDP in trying to wean away the leaders into its own fold
BJP Central leader Daggupati Purandeswari succeeded in winning over former MLA CK Babu to BJP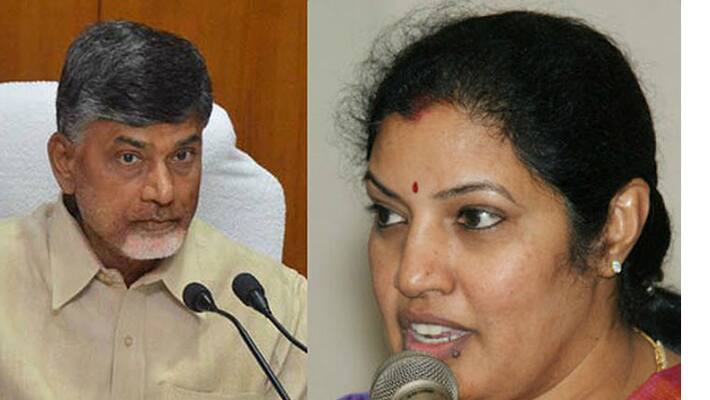 The proposed talk of early elections in Andhra Pradesh has every party leader on their toes trying to outwit one another in their plots and plans. The two major parties in AP ruling TDP (Telugu Desam Party) and opposition YSRCP (Yuvajana Sramika Rythu Congress Party) have already drawn lines and are busy outdoing one another.
Now BJP (Bharatiya Janata Party) seems to have joined the fray with its leaders attempting to make themselves known in the state. BJP has been in alliance with TDP till date but their tie seems to be on the verge of a fallout and unsure in the coming months. Central BJP is yet to decide if it intends to continue its liaison with TDP in AP as many state BJP leaders are against such alliance.
But BJP has started the process of consolidating itself in the state in case it needs to fly alone in the next general elections. As part of its game plan, Central BJP leader Daggupati Purandeswari succeeded in influencing former legislator in Chittoor CK Babu in joining BJP.
Chittoor is the stronghold of YSRCP with the party winning majority seats in the district. TDP had already started its game plan and succeeded in luring Palamaneru legislator Amarnath Reddy from YSRCP to TDP. BJP took a leaf from TDP's page and are now following the same game plan of trying to carve a niche in Chittoor.
Rumour of former CM Kiran Kumar Reddy's brother joining TDP has been doing rounds and now BJP has joined the fray and is trying to wean them into BJP. This conflict between the two parties may escalate in the future as opined by political analysts.  
Last Updated Mar 31, 2018, 6:39 PM IST