Rajanna's kingdom is possible only with Jagan: Roja
YSRCP Nagari MLA RK Roja seeks the blessings of the people for JMR on his Praja Sankalpam padayatra
YSRCP supremo JMR started his padayatra on Monday morning at Idupulapaya amidst thousands of leaders and party workers
Roja said Rajanna's kingdom is possible only through JMR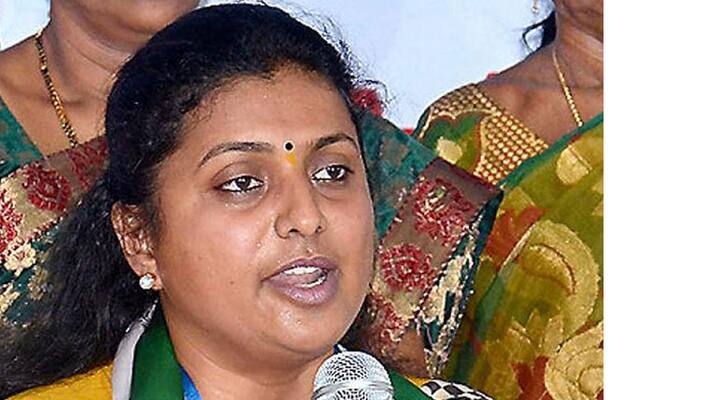 Yuvajana Sramika Rythu Congress Party Nagari legislator RK Roja requested everyone's blessings for YSRCP supremo JMR (YS Jaganmohan Reddy), who started his Praja Sankalpam padayatra from Idupulapaya on Monday morning. Thousands of YSRCP leaders, party workers and JMR's fans came to see him off on his padayatra.
Addressing the party workers and fans, Roja said Rajanna's kingdom is possible only with JMR and Chandrababu's government countdown has started. She criticised TDP (Telugu Desam Party) for cheating the people in the last three and half years.
TDP cheated farmers with loan waiver scheme, youth with one job to a family and women with DWACRA loan waiver promise. She said JMR will stand by the people in all their troubles. He will walk 3,000 kms to know the problems of the people.
JMR offered prayers at 8:30 am at YSR Ghat, the tomb of his father and former CM of AP along with his family members. With his family and party leaders seeing him off, JMR started his 6 months padayatra from YSR Ghat at 9:47 am.
JMR will travel 3,000 kms in six to seven months covering 125 constituencies.
Last Updated Mar 31, 2018, 6:41 PM IST