Power politics in Prakasam District, Gottipati and Karanam vying for upper hand
· Dispute between TDP Leaders Gottipati Ravi Kumar and Karanam Balaram have reached new heights
· Unable to bear the torture of Gottipati, Karanam's close associate Srinivas disappeared leaving a suicide note
· Police were negligent in spite of lodging a complaint against Srinivas's disappearance by his brother a week ago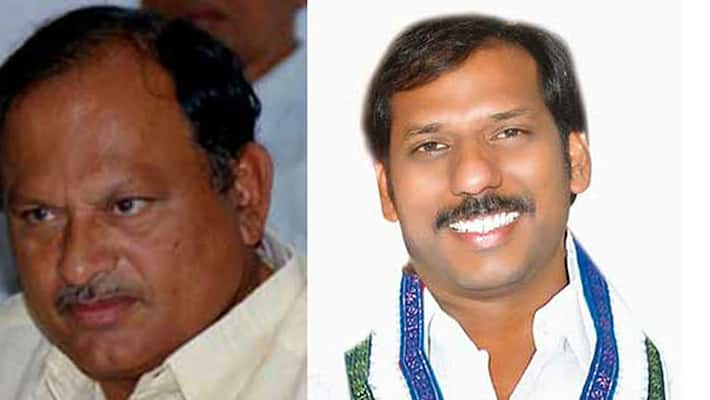 Prakasam district power politics between Telugu Desam Party leaders Gottipati Ravi Kumar and Karanam Balaram take on new heights with each on the verge of murdering the other's followers.
Recently Gottipati has been harassing Srinivas, the close associate of Karanam. Srinivas received a liquor outlet licence. Gottipati allegedly started torturing Srinivas because of his grudge on Karanam.
MLA Gottipati's PA Saradhi was also part of the harassment. Unable to bear this torture, Srinivas left a suicide note and disappeared from his house a week ago.
Police failed to take action even after Srinivas' brother filed a complaint with them. Srinivas is still missing.
Gottipati Ravi Kumar and Karanam Balaram had been rivals for decades since they have been in opposition parties. Things worsened when Gottipati defected Yuvajana Sramika Rythu Congress Party to join TDP. Their struggle for upper hand is still continuing with people being the sufferers in between.
Last Updated Mar 31, 2018, 6:47 PM IST