Political ambitions: Akkineni Nagarjuna to join YS Jagan's party?
After Rajinikanth entering politics, rumours are rife Nagarjuna could follow as well
There are rumours of Nagarjuna planning to join YS Jagan
However, Nagarjuna has not commented on the subject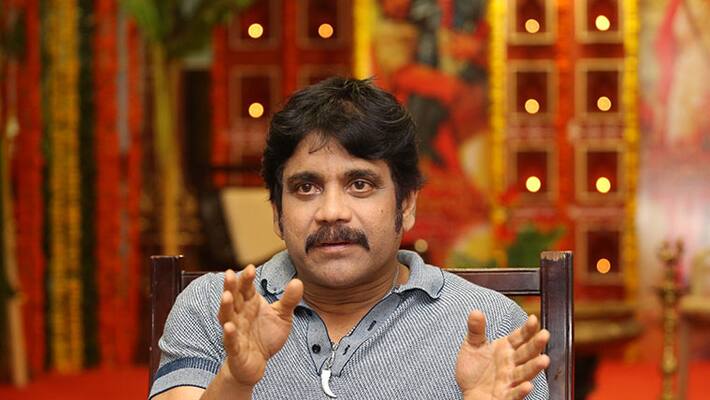 According to media reports, there could be an upheaval in Andhra Pradesh politics. A report in OneIndia Telugu talks of  reports of rumours doing rounds that noted film actor Akkineni Nagarjuna could be joining the YSR Congress Party led by YS Jagan Mohan  Reddy.
A businessman and a film actor extremely popular among the masses, if Nagarjuna joins the YSR Congress party then given the circumstances there could be interesting consequences in the AP political scene. 
Going by recent developments, rumours that he would join the YSR Congress Party have been creating waves. Here's why it is thought that the actor's political foray could be a success:
Good name as a Businessman
Akkineni Nagarjuna is quite the businessman. He has several commercial ventures which he ably manages along with his films. There are people who have started businesses taking inspiration from Nagarjuna, but it seems like the actor may have changed his direction to politics.
Relationship with the YSR family
Nagarjuna has a close bond with the YSR family. When YS Rajasekhar Reddy was the Chief Minister of AP, Nagarjuna indirectly supported the Congress party. He voluntarily campaigned for Congress government schemes. Naturally, such closeness gave rise to unverified rumours that the late CM helped the actor's businesses prosper.
The connect with Jagan
It is rumoured that YSR's son and current leader of YSR Congress, Jagan Mohan Reddy is close friends with Nagarjuna's business associates. This relationship is believed to be encouraging tNag to enter politics. Rumours say Jagan is ready to give him a ticket from Guntur or Vijayawada.
Close-mouthed Nag
But Nagarjuna is being tight-lipped about his political ambitions. Nagarjuna has a huge fan following which grew because of his characters in films like Bhakta Ramadasu.  Political analysts suspect that this is something he would be able to leverage in politics. So with Rajini garu entering politics, could it be that Nagarjuna may also give this field a shot?
Last Updated Mar 31, 2018, 6:34 PM IST