Only 3 TDP MLAs left in the party!
Telangana TDP seems to be in a bizarre situation with only three MLAs left of its 15 MLAs it started with in 2014
The Telangana Assembly sessions start from October 27 and the three TDP MLAs have been called for two official TDLP meetings today
Revanth Reddy controversy that he's switching over loyalties to Congress has created an uproar in the TDP cadre in both the Telugu states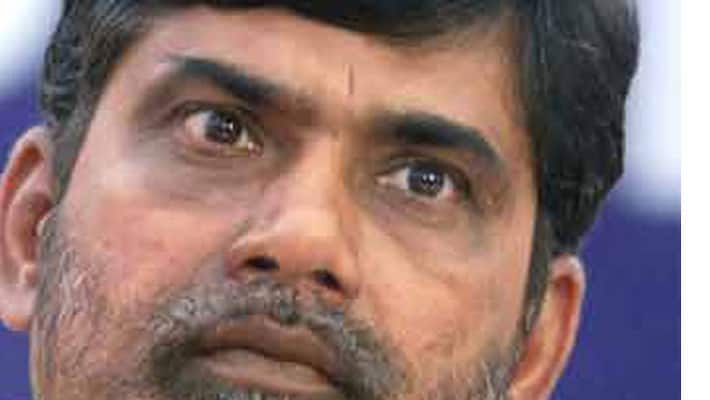 Telangana TDP (Telugu Desam Party) is in a bizarre situation with only three MLAs left and they have officially called for two TDLP (Telugu Desam Legislature Party) meetings on October 26 to discuss the agenda for the Telangana Assembly session starting from tomorrow.
The official TDLP Floor leader and TTDP working president Revanth Reddy called for a meeting at the Assembly TDLP office while the TTDP Party President L Ramana on the orders of TDP chief Nara Chandrababu Naidu called for an official TDLP meeting at a private hotel.
 The three MLAs left in TTDP are A Revanth Reddy, Sandra Venkata Veeraiah and R Krishnaiah. Krishnaiah wouldn't have attended the meeting as he has been leaning towards TRS (Telangana Rashtra Samithi) and so TDP cadre feel that Chandrababu shouldn't have ordered Ramana for the second meeting at Hotel Golconda.
Chandrababu is held responsible for this bizarre situation in Telangana by his party leaders as they feel that if he had taken time to meet and supervise TDP leaders in Telangana once in a month, this situation wouldn't have arisen in the first place.
Now with these two official TDLP meetings, the honour of TDP is at stake with leaders joking that each meeting would be attended by a single MLA while the third MLA will give them a miss.
Last Updated Mar 31, 2018, 6:40 PM IST